!-Eric Gill. 1882-1940-->

Eric Gill, R.E. 1882-1940.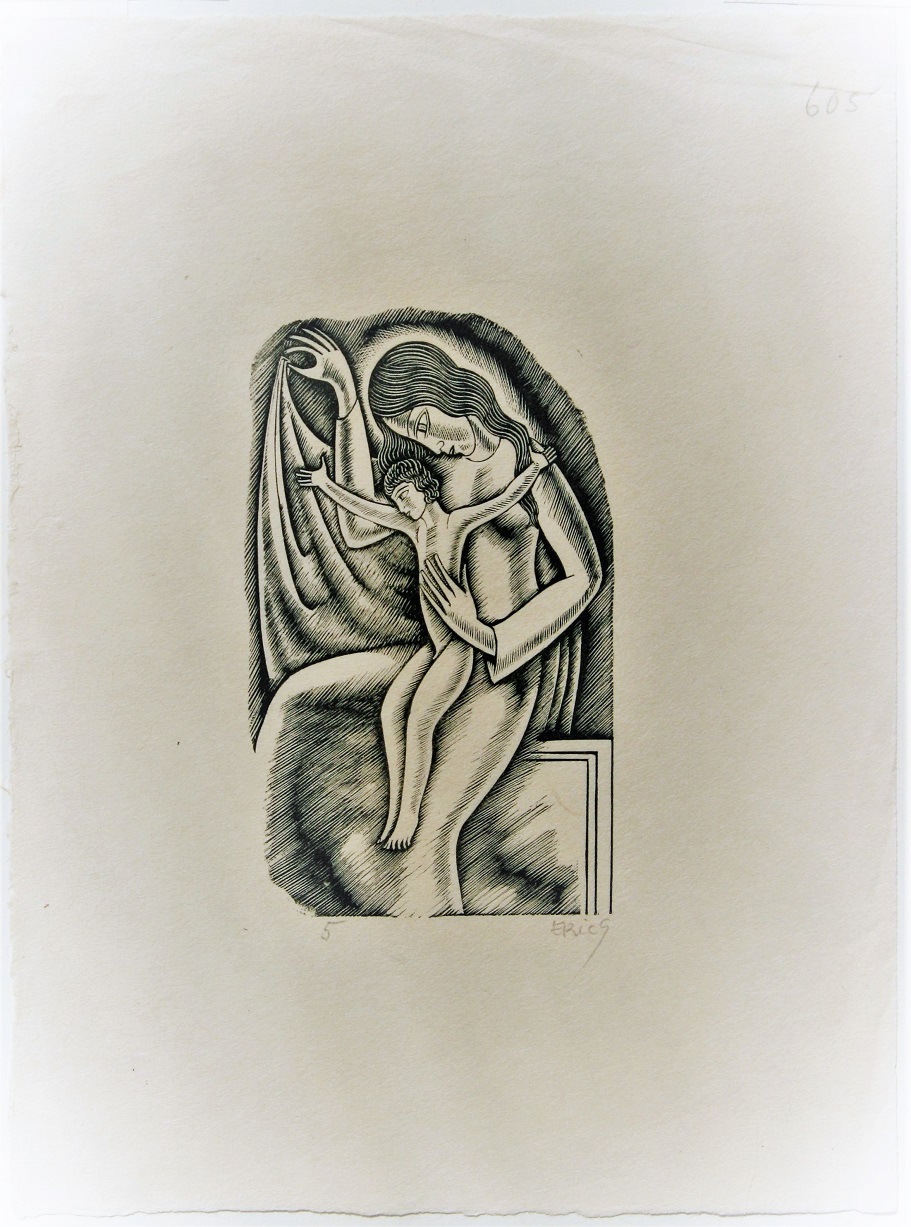 Mother and Child [With Arms Outstretched]. 1936. Wood engraving. Physick 917. 3 3/4 x 2 5/16 (sheet 7 3/8 x 5 1/2). A fine impression printed on Japanese mulberry paper. Signed and numbered '5' in pencil. $1,000.
Another proof, issued as a Christmas rememberance in 1941. The front cover reads, 'REMEMBERANCE from all at Pigotts CHRISTMAS 1941'. The Mother and Child [With Arms Outstretched] image is on the left hand side inside the card and the text of the right reads, 'The joy of our heart is ceased; our dancing is turned into mourning. The crown is fallen from our head; woe to us, because we have sinned. But thou, O Lord, shall remain for ever; thy throne from generation to generation. Convert us, O Lord, to thee, and we shall be converted; renew our days, as from the beginning.' Unsigned. $850.

To order or to be placed on the email list, please contact Jane Allinson (jane@allinsongallery.com).