!-Eric Gill. 1882-1940-->

Eric Gill, R.E. 1882-1940.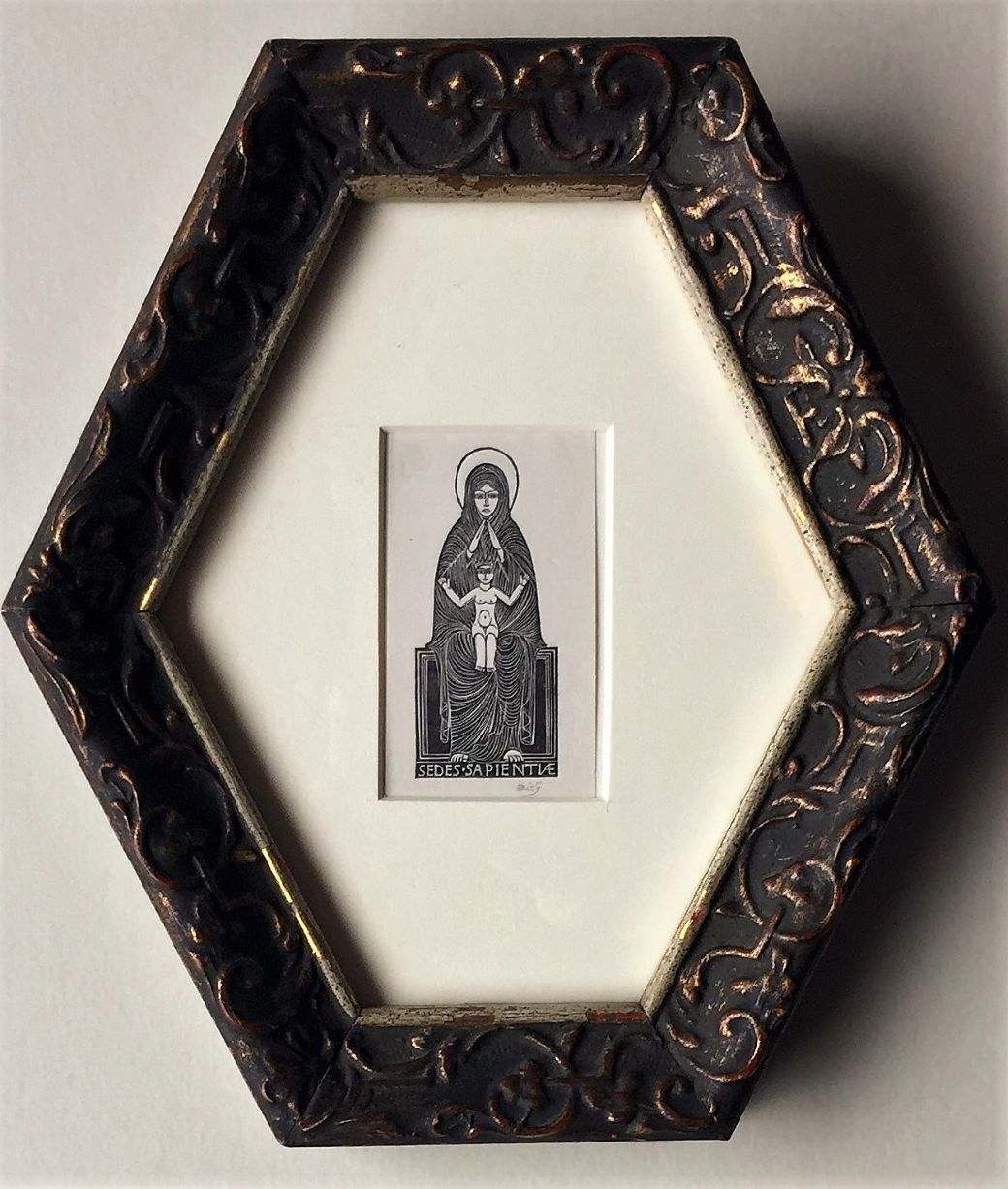 Mother and Child. 1923. Wood engraving. Physick 216. 2 5/8 x 1 3/16 (sheet 3 1/4 x 1 3/4). Created as a bookplate for the Rev. Desmond Chute and used as an illustration in the Mistress of Vision by Francis Thompson, Ditchling: St. Dominic's Press, 1918. A fine impression printed on Japanese mulberry paper. Signed in pencil. Housed in an 8 1/2 x 8-inch silver, gold and black hexagonal frame. $1,250.


To order, to report broken links or to be placed on the email list, please contact Jane Allinson (jane@allinsongallery.com), call (001) 860 429 2322 or fax (001) 860 429 2825. Business hours are 9:A.M. to 5 P.M. Eastern Standard Time.
Please click here to review the USE AND ACCEPTANCE AND PRIVACY POLICIES FOR THE ALLINSON GALLERY, INC. WEBSITE
Thank you for visiting this website.