!-Kerr Eby. 1890-1946-->


Kerr Eby. 1890-1946.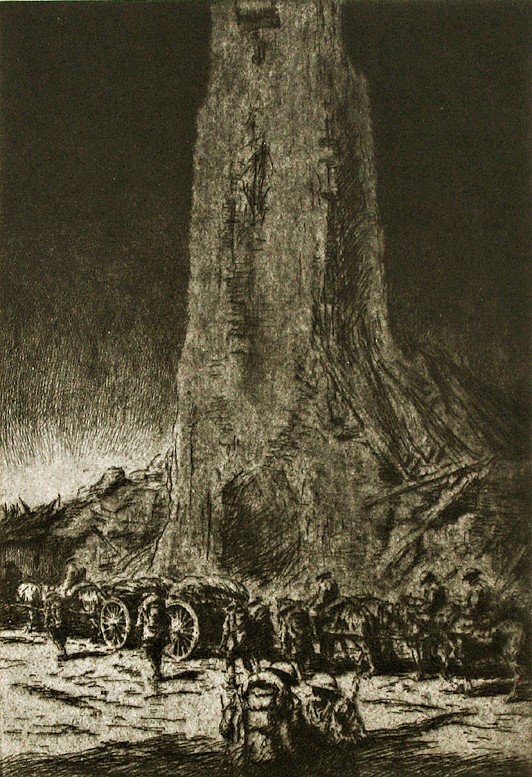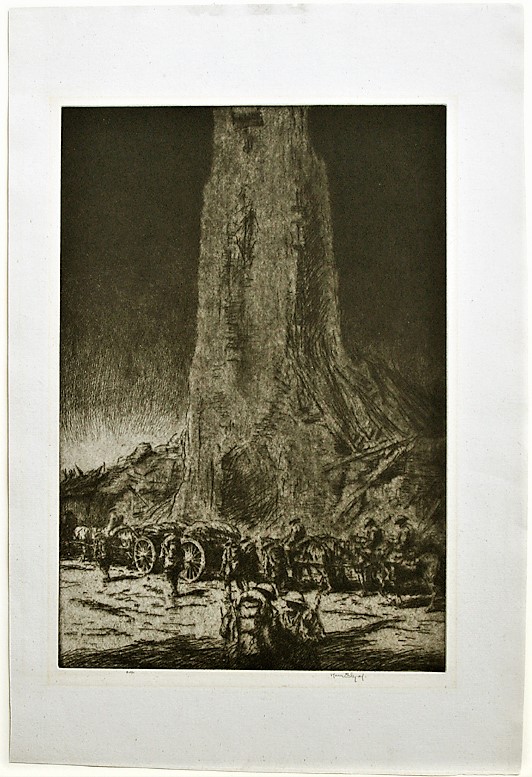 "The Caissons Go Rolling Along". 1929. Etching and sandpaper ground. Giardina 145. 17 3/8 x 9 1/2 (sheet 18 3/4 x 11 1/2). Edition 90. Slight mat line, otherwise find condition. A rich impression with plate tone, printed on antique laid paper. Illustrated: Flint, Contemporary American Etching, 1930. Signed and annotated 'Ed 90' and 'imp' (imprimit) in pencil, indicating a proof printed Eby. $1,250.

Giardina writes, p. 145: "This etching was based on Eby's World War I experiences in France. Its title was taken from the popular wartime song of the same name."


To order, to report broken links or to be placed on the email list, please contact Jane Allinson (jane@allinsongallery.com), call (001) 860 429 2322 or fax (001) 860 429 2825. Business hours are 9:A.M. to 5 P.M. Eastern Standard Time.
Please click here to review the USE AND ACCEPTANCE AND PRIVACY POLICIES FOR THE ALLINSON GALLERY, INC. WEBSITE
Thank you for visiting this website.