!-Edmund Blampied, 1886-1966-->


Edmund Blampied, R.E. 1886-1966.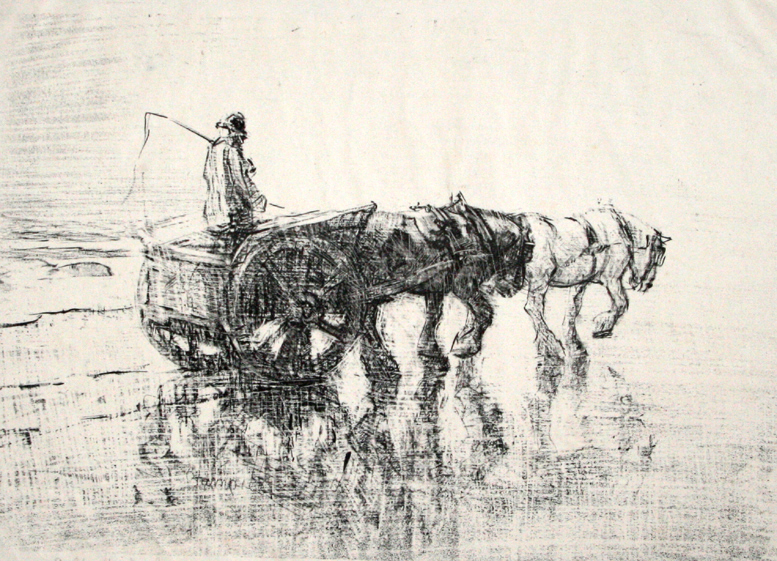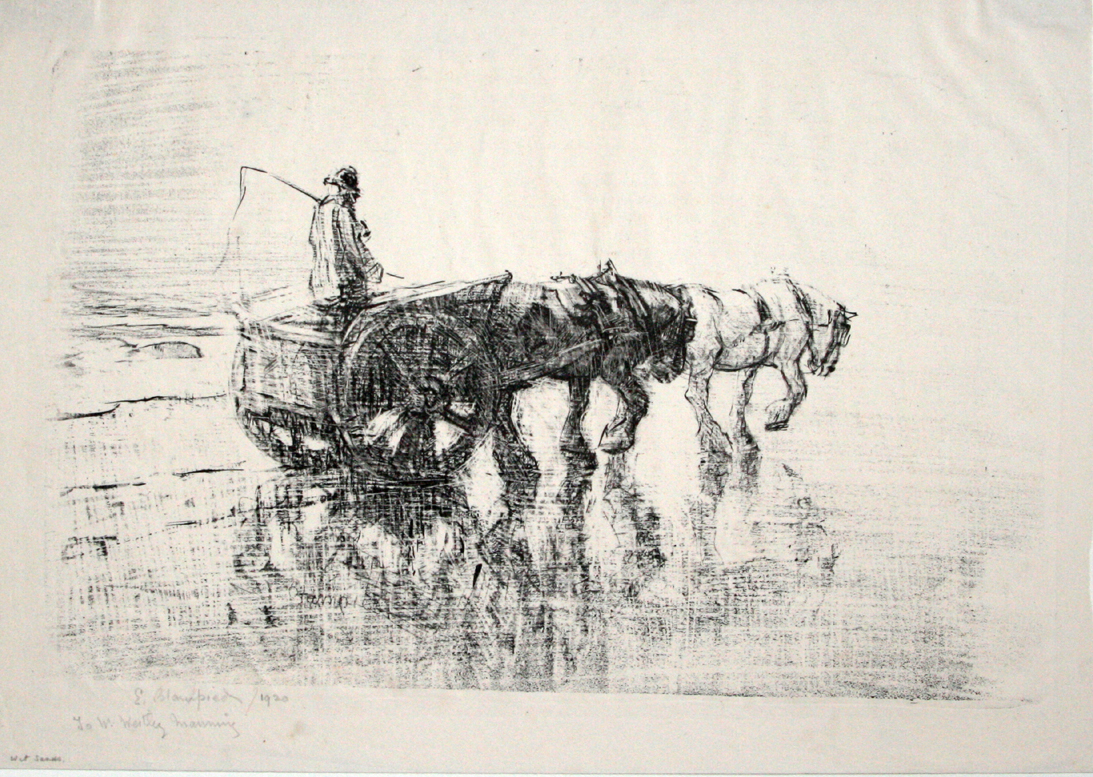 Wet Sands. 1920. Lithograph. Appleby Lithographs 6. 6. 9 x 14 1/2 (sheet 11 x 15 5/8). Edition 12. A fine impression on cream wove paper. Signed, dated and dedicated 'To W. Westley Manning' in pencil. $1,250.
Vraic is a seaweed found in the Channel Islands. The main use of vraic is for spreading over potato fields during the winter. It is then ploughed into the soil before the potatoes are planted in late winter and spring. Vraic was traditionally gathered by horse and cart in Grouville Bay and St Ouen's Bay, and in smaller quantities at Le Hocq and Havre des Pas. The practice continues using tractors and trailers, although the quantity taken has diminished over the years.
W. Westley Manning, R.B.A., R.O.I., A.R.E. (1868-1954) was a landscape painter and printmaker . He trained at the Central School of Arts and Crafts, and was a student at Academie Julian in Paris in 1892. His black and white aquatints were among his most successful pieces, and his work appears in many public collections. The Aquatints of W W Manning was published by Colnaghi in 1929.

To order, to report broken links or to be placed on the email list, please contact Jane Allinson. (jane@allinsongallery.com) or send a fax to (860) 429 2825.