!-William Walcot. 1874-1943-->


William Walcot, R.E. R.E.Hon R.I.B.A. 1874-1943.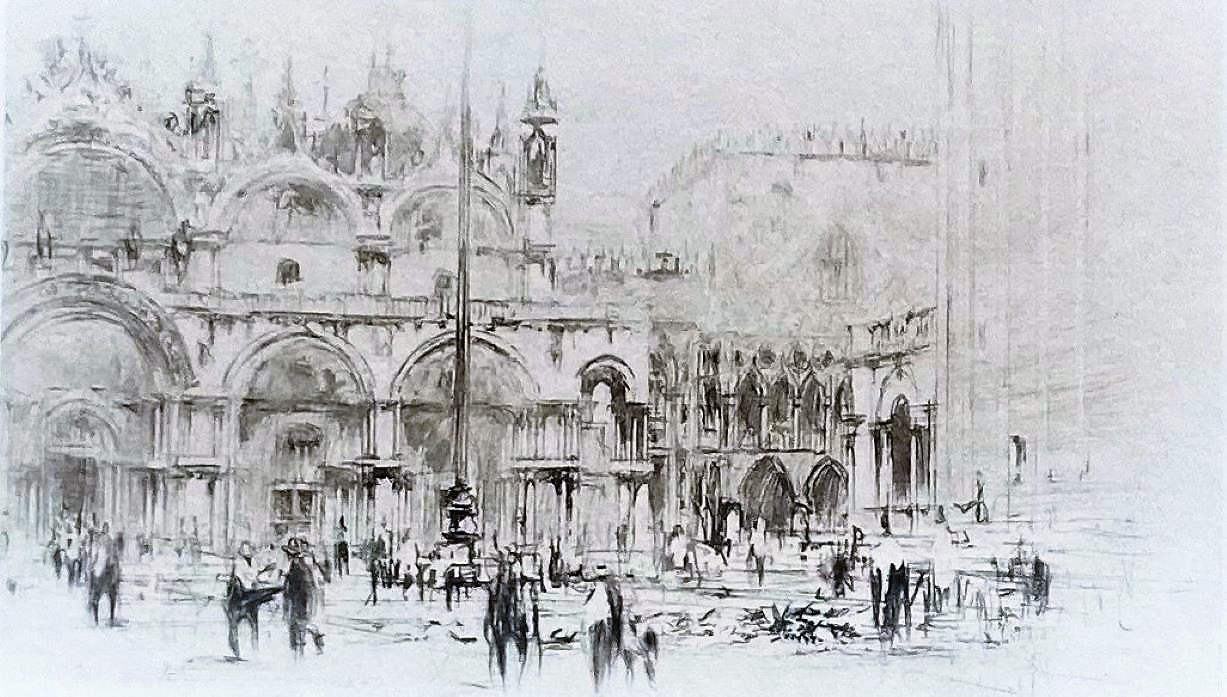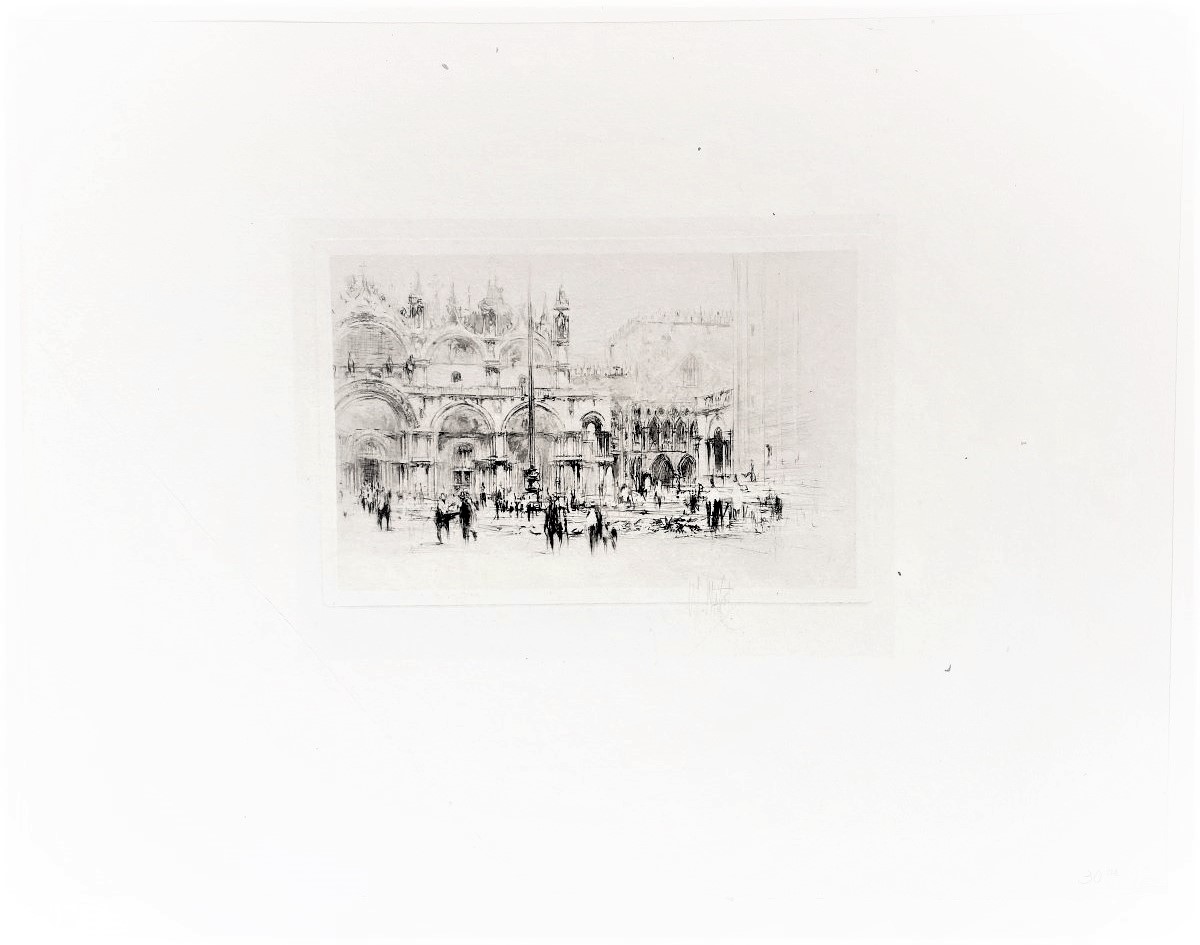 San Marco (St. Mark's). 1920. Etching with drypoint and aquatint. Dickins 66 Harvey-Lee 91 3 7/8 x 5 7/8 (sheet 9 1/4 x 12 1/8). Venice set, # 2. Edition 415. A rich impression printed on cream wove paper. Fold in the margin, well outside the image; otherwise good condition. Signed in pencil. $400.

Soon after Walcot's arrival in England, the Fine Art Society, sponsored a trip sent to Italy. This scene is one of four small drypoints which resulted from the artist's stay in Venice.

To order, for more information or to be placed on the email list, contact Jane Allinson (jane@allinsongallery.com).