!-William Walcot. 1874-1943-->


William Walcot, R.E. 1874-1943.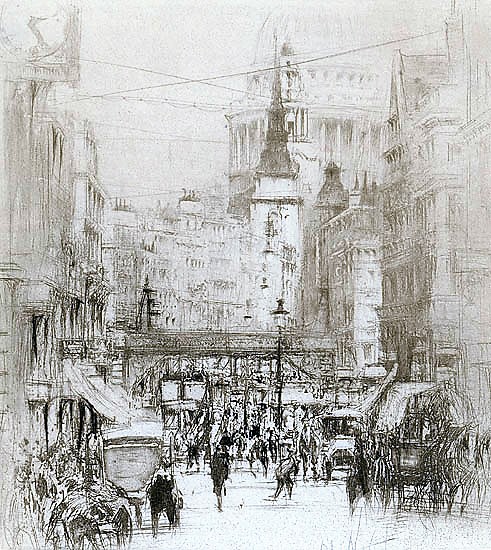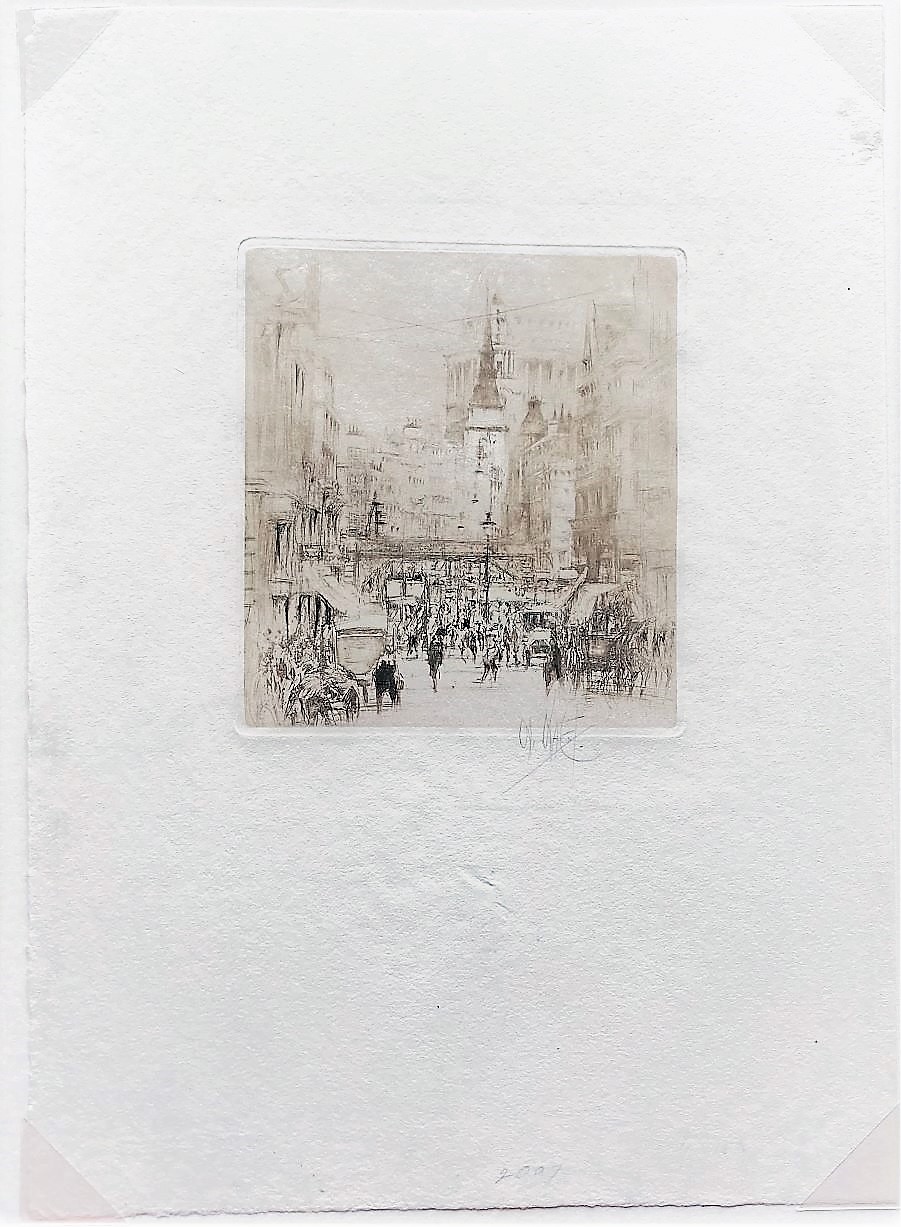 Ludgate Hill. 1921. Etching, aquatint and drypoint. Dickins 69. 5 5/8 x 5 1/8 (sheet 13 5/8 x 9 3/4). A fine proof with plate tone, printed on 'J Wha[tman] cream wove paper. Edition of 275 for the UK and 125 for the US. Signed in pencil. $400.
Ludgate Hill is a street that runs west from St. Paul's Churchyard to Ludgate Circus (built in 1864), and from there becomes Fleet Street. The Ludgate Hill railway station, between Water Lane and New Bridge Street, is a station of the London, Chatham and Dover Railway. It was closed before World War II and the railway bridge and viaduct between Holborn Viaduct and Blackfriars stations was demolished in 1990 to enable the construction of the City Thameslink railway station in a tunnel. This also involved the regrading of the slope of Ludgate Hill at the junction. About halfway up Ludgate Hill is St Martin, Ludgate church. This was physically joined to the Ludgate.


To order, to report broken links or to be placed on the email list, please contact Jane Allinson (jane@allinsongallery.com), call (001) 860 429 2322 or fax (001) 860 429 2825. Business hours are 9:A.M. to 5 P.M. Eastern Standard Time.
Please click here to review the USE AND ACCEPTANCE AND PRIVACY POLICIES FOR THE ALLINSON GALLERY, INC. WEBSITE
Thank you for visiting this website.