!-Jacques James Joseph Tissot. 1836-1902-->


Jacques James Joseph Tissot. 1836-1902.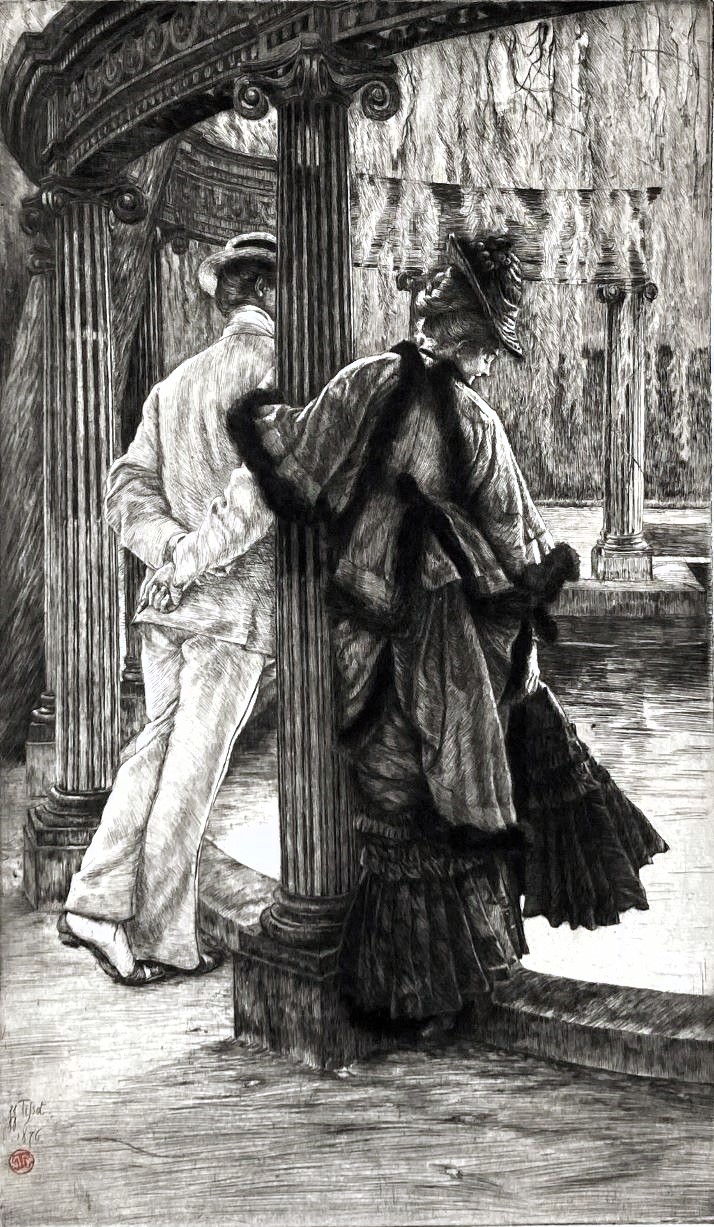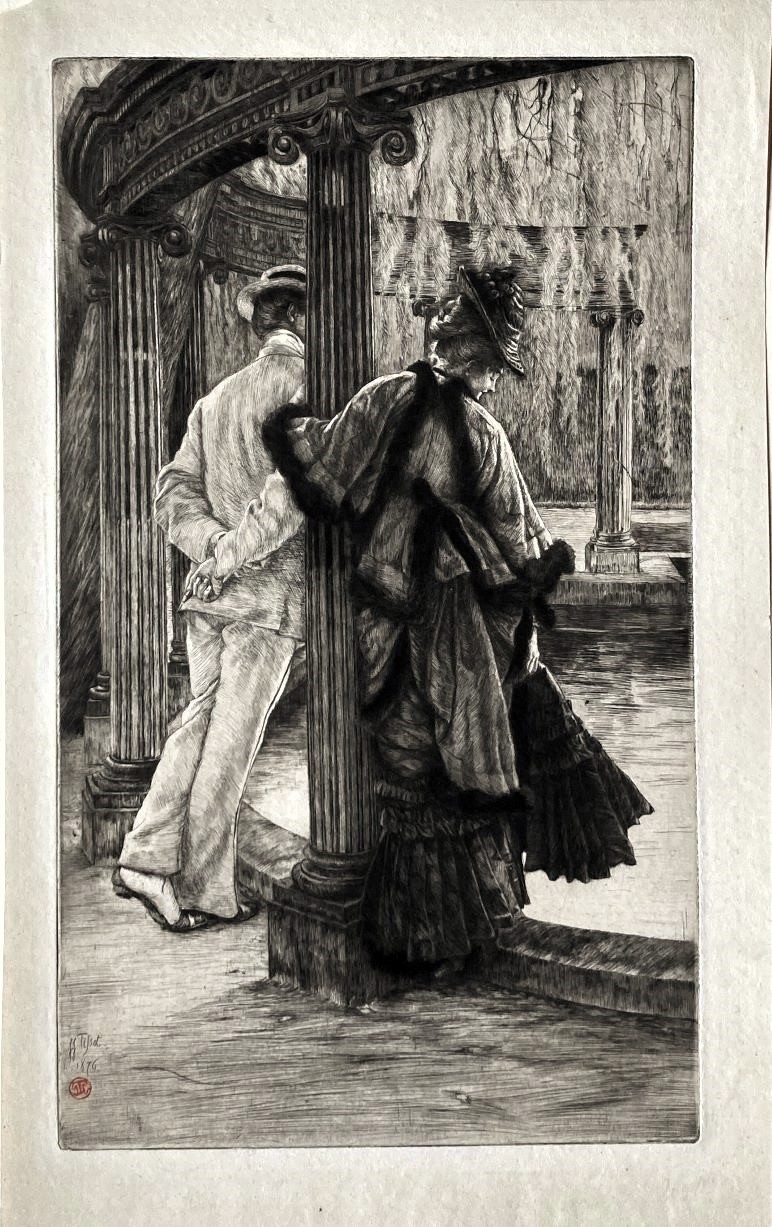 Querelle d'amoureux. (Quarreling). 1870. Etching and drypoint. Tissot 11, Béraldi 11, Wentworth 18. 11 7/8 x 7 1/2 (sheet 13 1/2 x 8 7/16). Edition 50: 25 published in Ten Etchings and 25 separate. Good condition apart from a small paper loss in the top left-hand corner. A rich, tonal impression printed on cream laid paper. Signed and dated in the plate, and with Tissot's red stamp (Lugt 1545) in the plate. $4,500.

This encounter takes place at the colonnaded pond in Tissot's garden in St. John's Wood, London. It is the first of his etchings to directly relate to one of his oils.


To order, to report broken links or to be placed on the email list, please contact Jane Allinson (jane@allinsongallery.com), call (001) 860 429 2322 or fax (001) 860 429 2825. Business hours are 9:A.M. to 5 P.M. Eastern Standard Time.
Please click here to review the USE AND ACCEPTANCE AND PRIVACY POLICIES FOR THE ALLINSON GALLERY, INC. WEBSITE
Thank you for visiting this website.