!-Robin Tanner. 1904-1988-->


Robin Tanner. 1904-1988.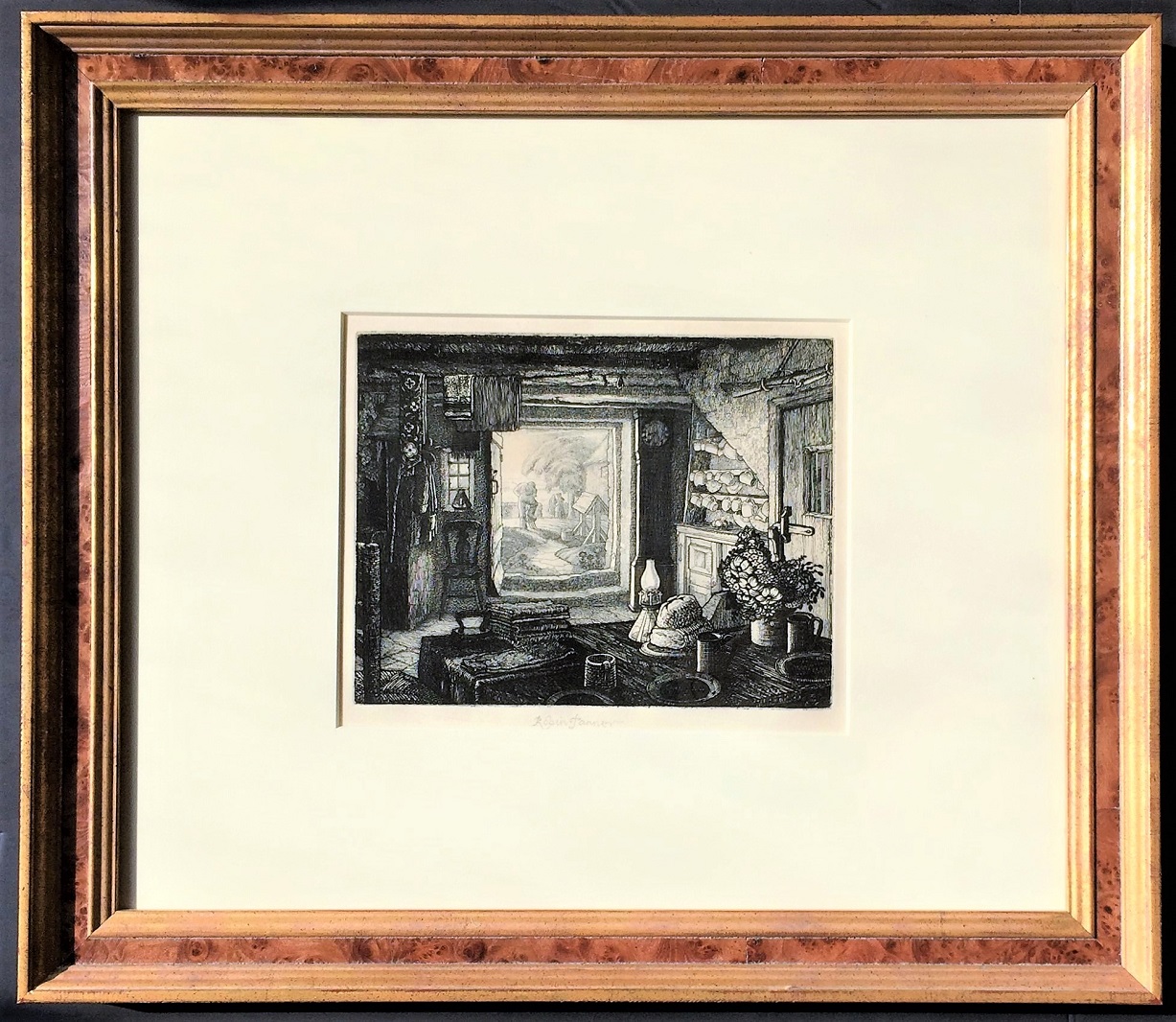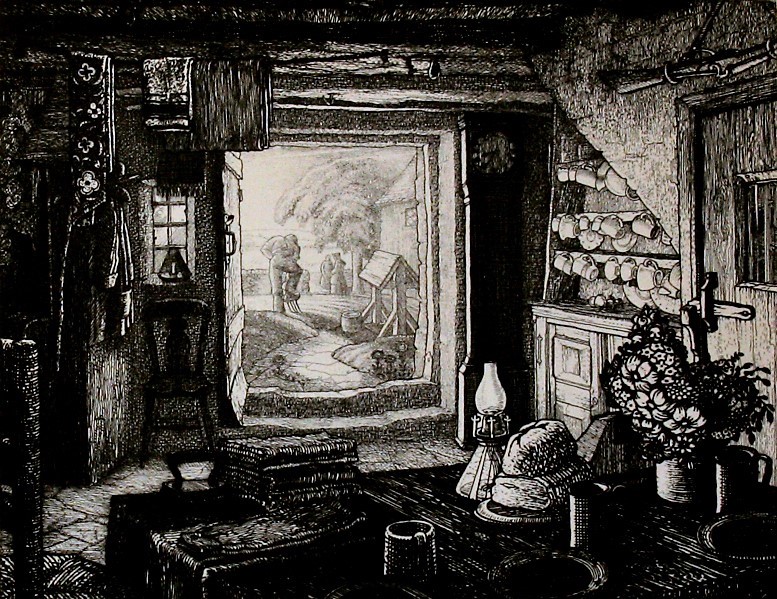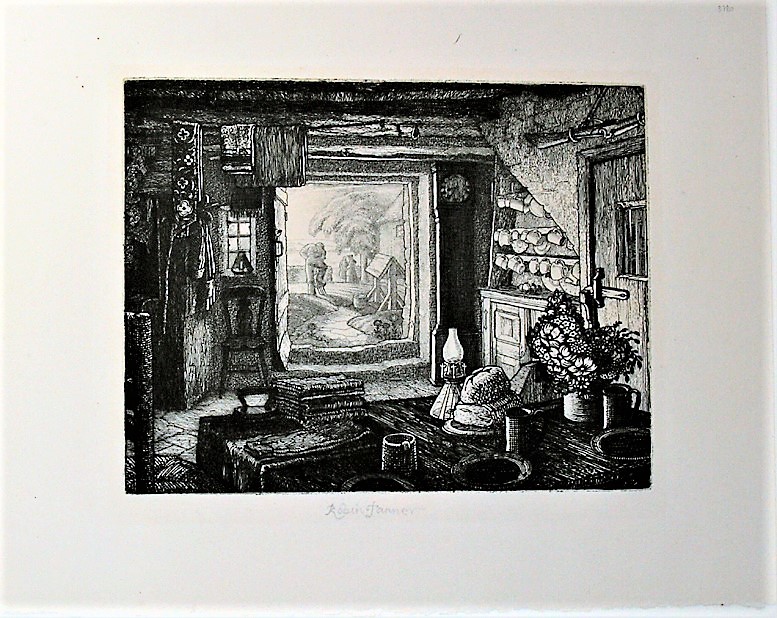 The Gamekeeper's Cottage. 1928. Etching. Garton 8.iv. 6 7/8 x 8 3/4 (sheet 10 3/8 x 13). Final state published in an edition of 12 by Garton & Cooke in 1982 (Nicolson published an edition of 50 in 1929). Signed in pencil. Housed in a 17 3/4 x 20 1/2-inch burled wood and gold frame. $2,750.
Garton writes, page 27: "Studies for this print were made at Annie Bryant's old cottage in Kington Langley; at Rose Cottage, Corsham, the home of Heather Spackman, his future wife, and at the family house of the Spackmans, also in Corsham....His brother, Leslie, may be seen digging outside the door.... This was the first print to be editioned on the new press. In autumn 1975, the passage beyond the open doorway was reworked, the two flowers standing upright near the figure digging, were thought to be too sentimental and were burnished out, the sky was reneedled, and a shadow laid across the nearer parts of the garden."
An impression of this etching was hung next to Tanner's large plate of Christmas at the Royal Academy Summer Exhibition in 1929.

To order, to request an image, or to be placed on the email list, please contact Jane Allinson (jane@allinsongallery.com) or send a fax.