!-Robin Tanner. 1904-1988-->


Robin Tanner. 1904-1988.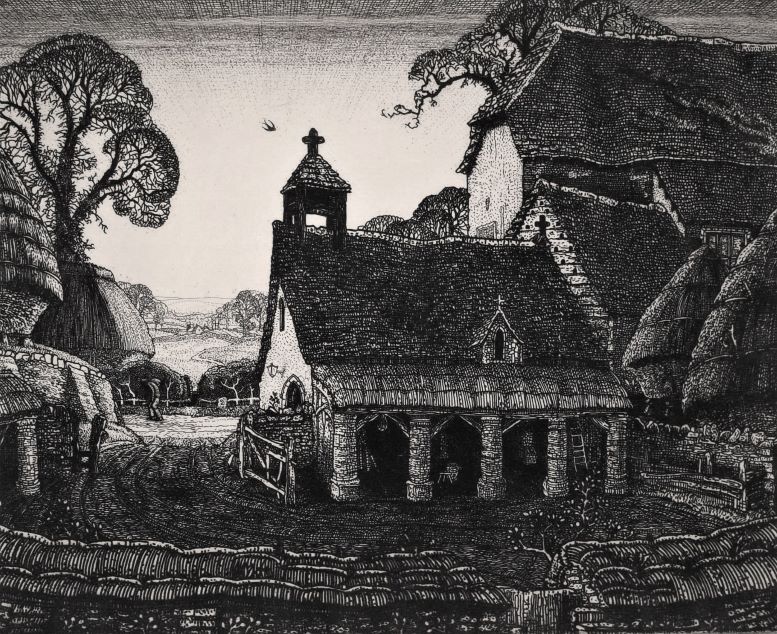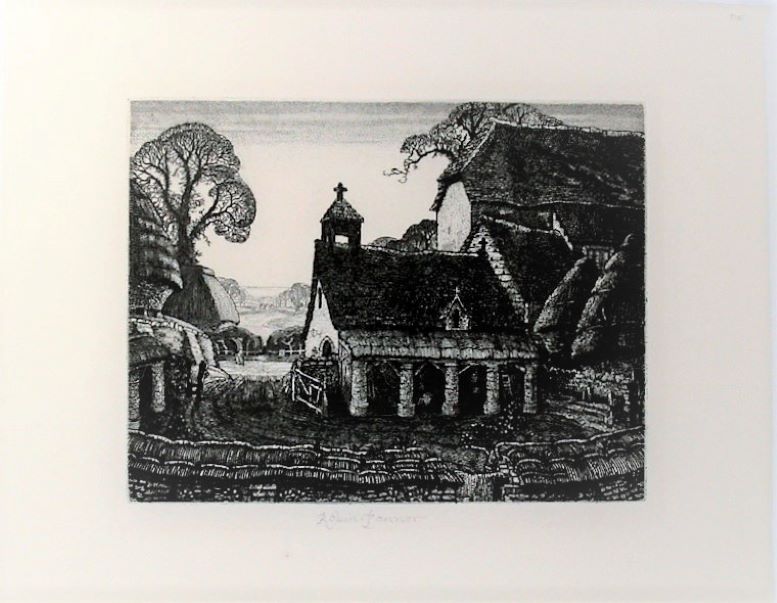 Alington in Wiltshire (The First Swallow). 1927. Etching. Garton 2.iv. 6 3/4 x 8 7/8 (sheet 10 1/2 x 13 1/2). Final state published by in an editon of 12 by Garton & Cooke in 1982 (Nicolson published an edition of 40 in 1927). In states iii and iv, the swallow of the title was removed. In iv,the sky was re-etched and the cross-hatching was slightly finer. Signed in pencil. $1,250.
Garton writes, page 11: "The design was based on the Anglican chapel-of-ease is the farmyard of Bulisge at Allinston near Chippenham....The print was originally entitled The First Swallow, but the swallow was burnished out before the 1927 edition....Fifty years later new work was effected in the worn-outareas of the sky and distance to produce prints which, in his opinion, were better than those of the original edition."


To order, to report broken links or to be placed on the email list, please contact Jane Allinson (jane@allinsongallery.com), call (001) 860 429 2322 or fax (001) 860 429 2825. Business hours are 9:A.M. to 5 P.M. Eastern Standard Time.
Please click here to review the USE AND ACCEPTANCE AND PRIVACY POLICIES FOR THE ALLINSON GALLERY, INC. WEBSITE
Thank you for visiting this website.