!-Robin Tanner. 1904-1988-->


Robin Tanner. 1904-1988.
Memorial Portfolio. 1974.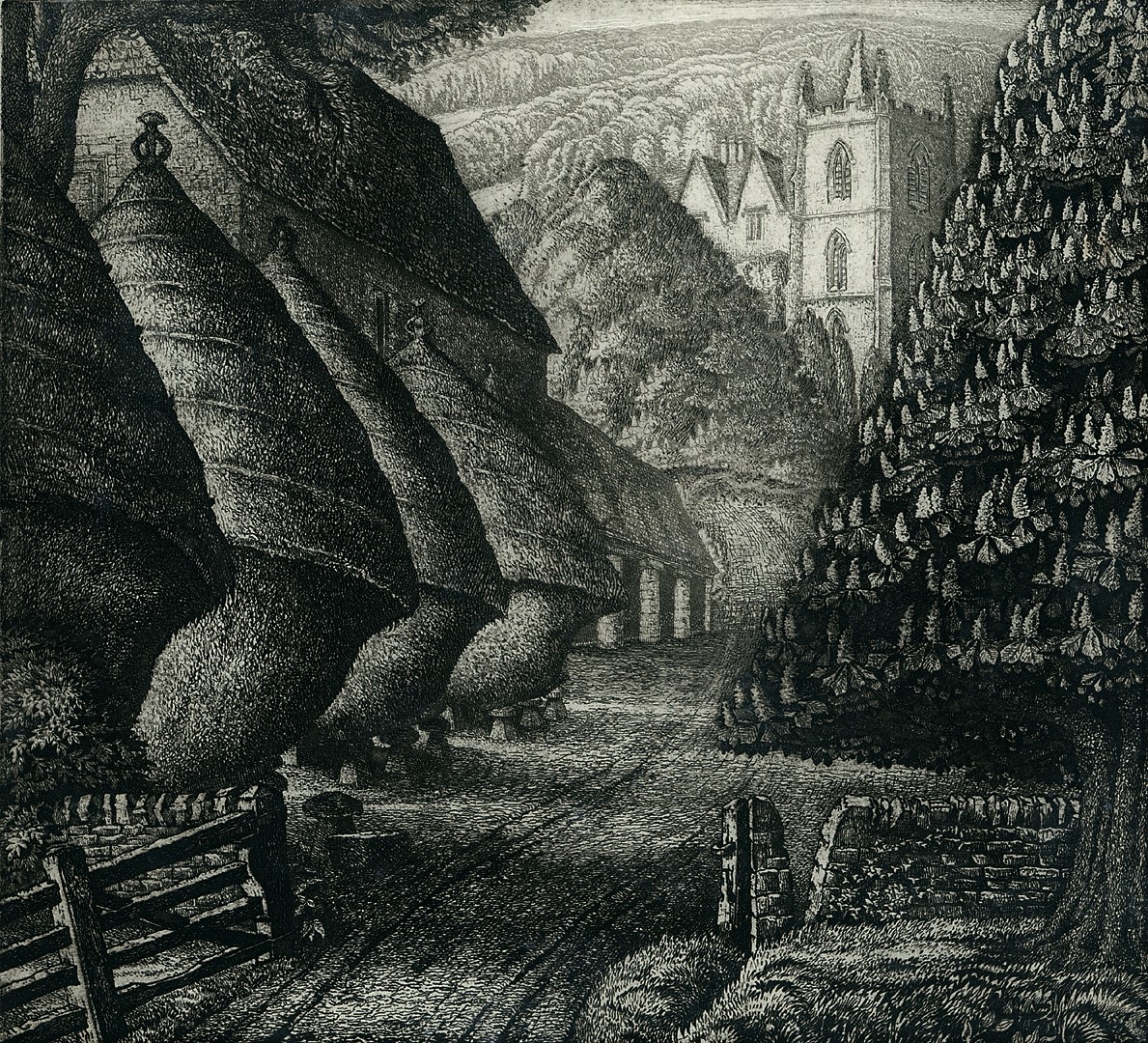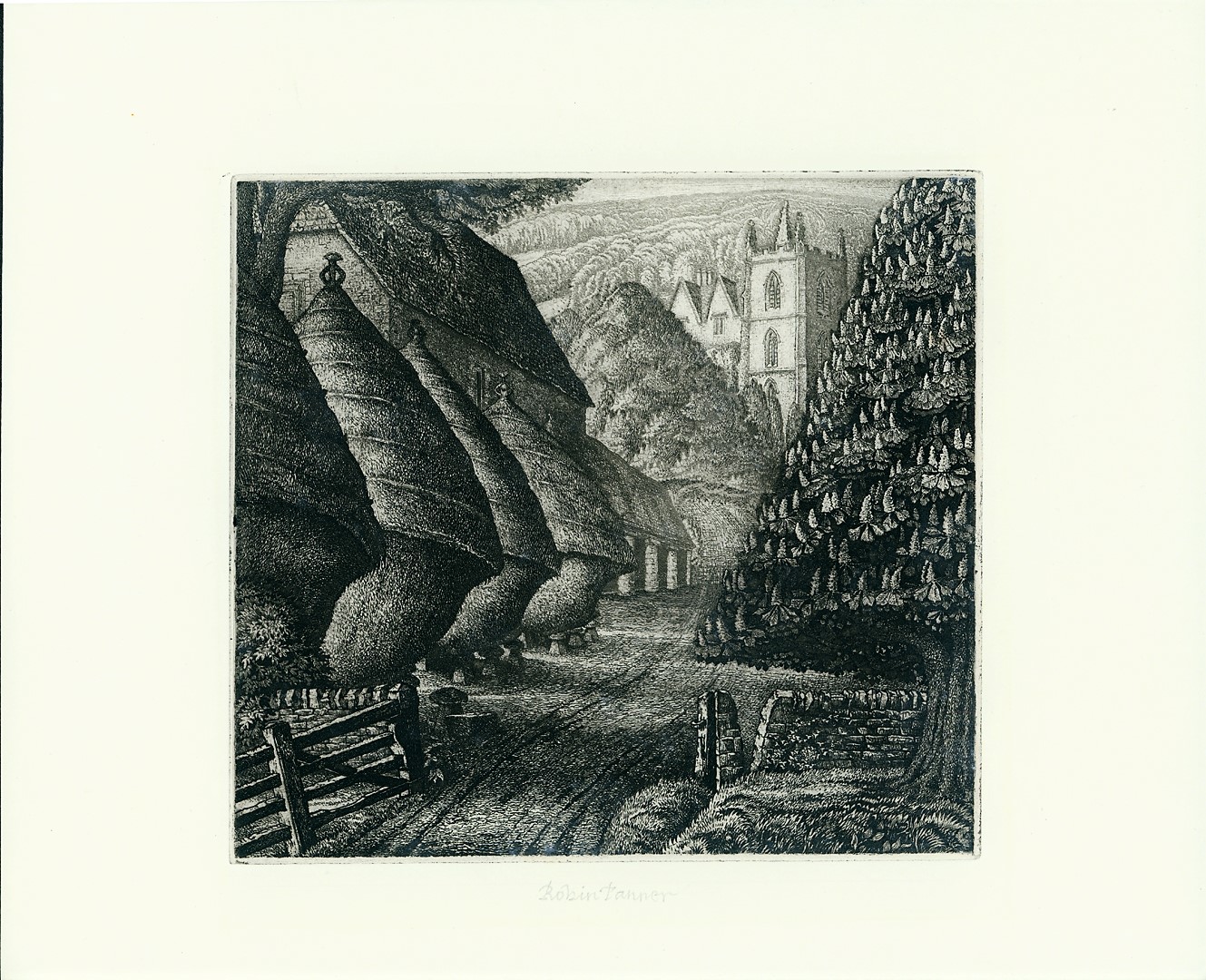 7.Wiltshire Rickyard. 1939. Etching. Garton 21.v/vi. 8 3/8 x 9 1/8 (sheet 14 x 14 5/8). Edition of 50 published by the Penn Print Room in 1974. (There were earlier proofs, but no edition. Edition of 12 published in 1984 by Garton and Cooke. Posthumous edition of 112 unsigned etchings published in 1988 by Robin Garton.) Printed in black ink on H J Head cream wove paper. Signed and numbered 37/50 in pencil. The complete set in its original portfolio case is extremely rare. $19,000 the complete set.

Robin Tanner was an English artist, etcher and printmaker. He followed in the visionary tradition of Samuel Palmer and English neo-romanticism. His etchings began following night-school classes at Goldsmiths College, London. He had been inspired by the major Samuel Palmer retrospective exhibition organised by Martin Hardie in London in 1926, and his first etching was made in that year. He was particularly moved by Palmer's early Shoreham works which had been so influential on fellow students such as Paul Drury, William Larkins and Graham Sutherland. He also acknowledged his admiration for the technical craftsmanship of the older etcher, F.L. Griggs. Tanner was thus part of the etching revival in England.

Tanner
To order, to request an image, or to be placed on the email list, please contact Jane Allinson (jane@allinsongallery.com) or send a fax.