!-Nathaniel Sparks, R.E.. 1880-1956-->


Nathaniel Sparks, R.E. 1880-1956.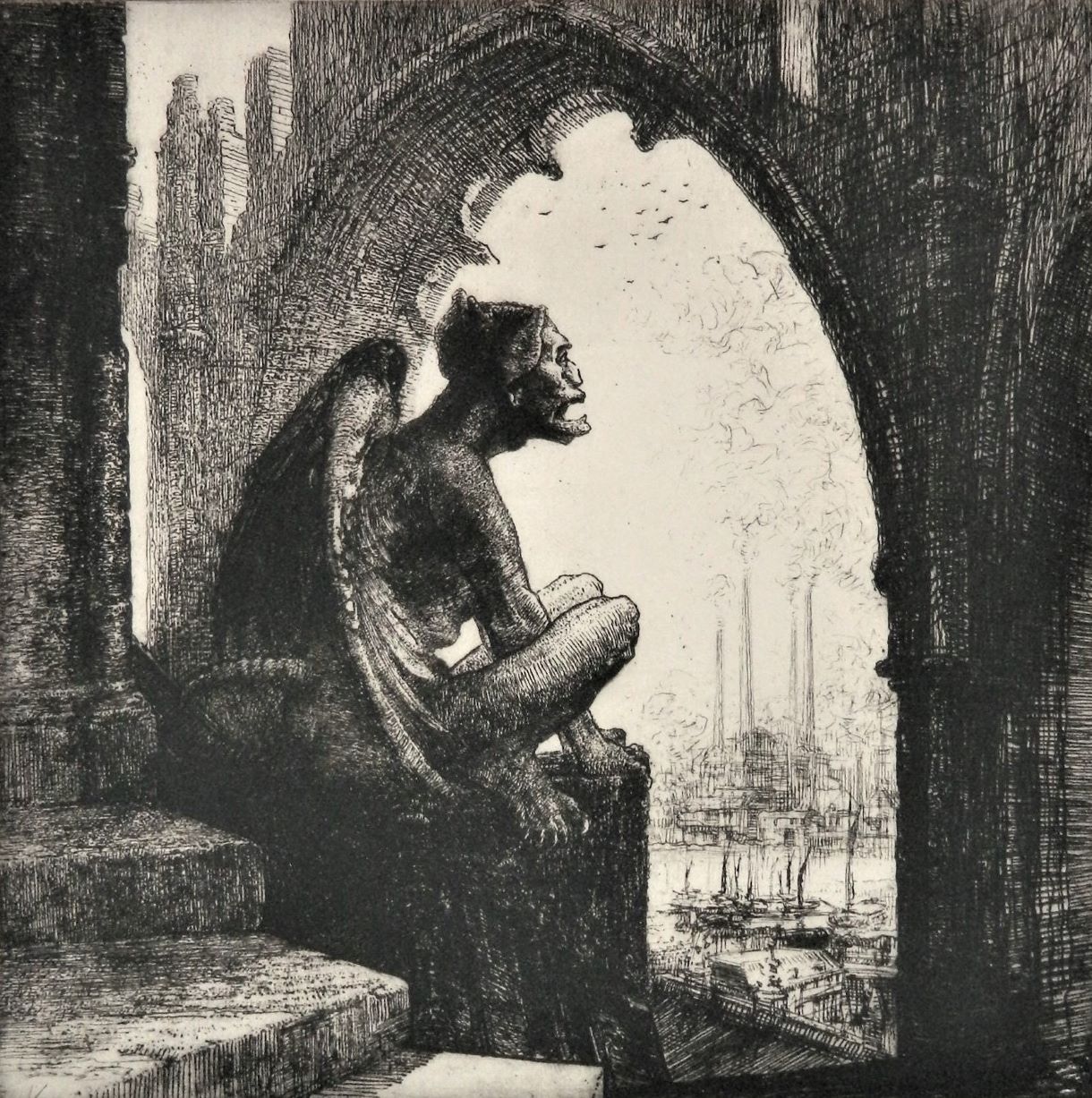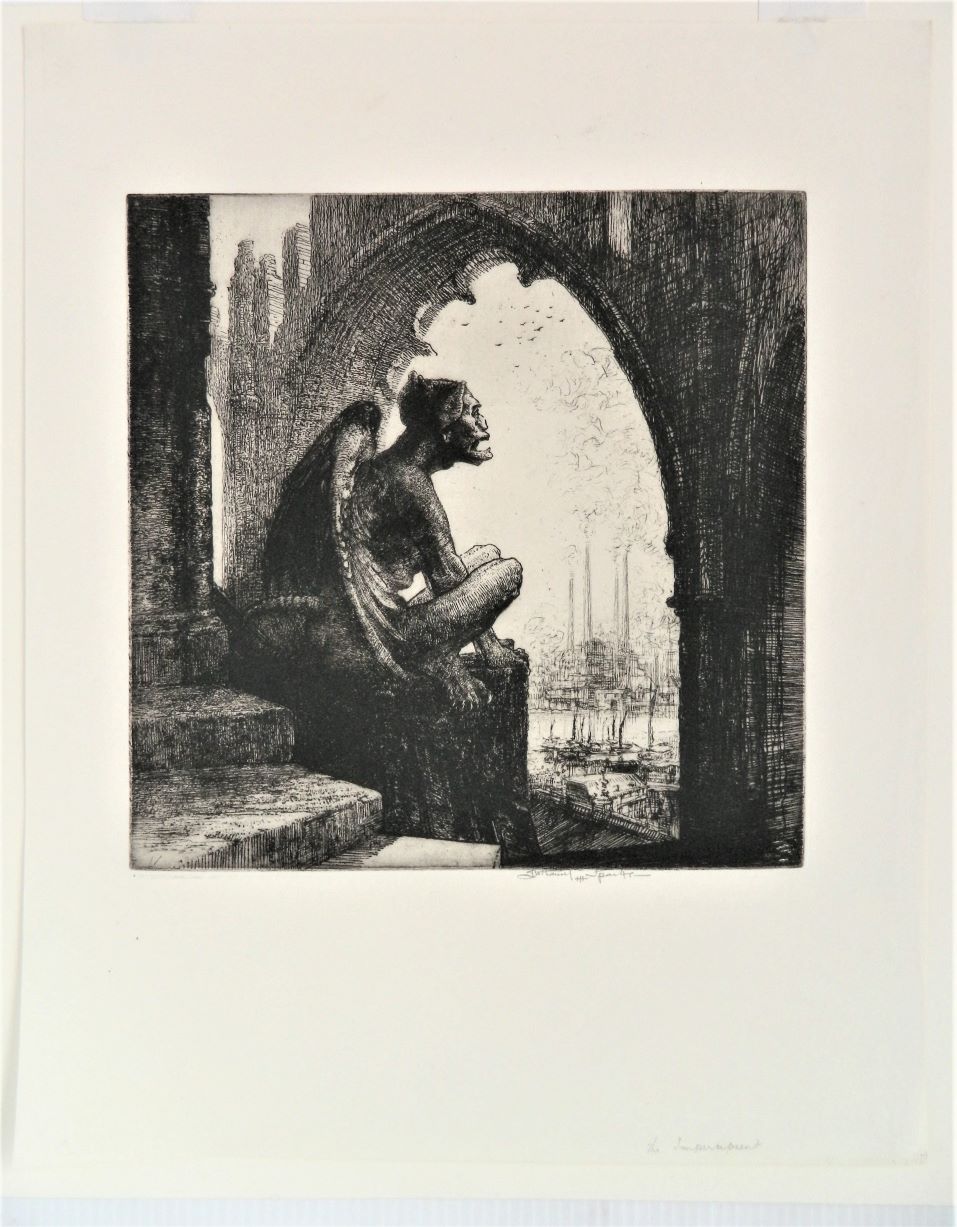 The Impercipient. 1923. Etching and drypoint. Barclay 155. 9 1/2 x 9 1/2 (sheet 15 7/8 x 12 3/4). Exhibited at the Royal Academy and the Royal Society of Painter-Etchers. Illustrated: Guichard, British Etchers: 1850-1940. A rich impression with plate tone on cream laid paper with full margins. Signed in pencil. $1,250. Housed in a 12 1/2 x 16-inch archival mat. This is the artist's magnum opus.

During World War I, Sparks made gauges for the munitions factories, working a punishing 100 hours per week, engraving the fine calibration required for accurate machining. After the war, he lived in poverty in Battersea. His name had been put forward for a teaching post, but unfortunately, his fiend and fellow artist, Malcolm Osborne did not recommend him. The situation caused a permanent rift between the two.
In this image, Sparks is said to have depicted Osborne as a gargoyle, looking from his home in Chelsea towards Sparks' tenement in Battersea. The chimneys of Battersea power station are seen through the arch. The title, The Impercipient refers to a person 'lacking in perception'.


To order, to report broken links or to be placed on the email list, please contact Jane Allinson (jane@allinsongallery.com), call (001) 860 429 2322 or fax (001) 860 429 2825. Business hours are 9:A.M. to 5 P.M. Eastern Standard Time.
Please click here to review the USE AND ACCEPTANCE AND PRIVACY POLICIES FOR THE ALLINSON GALLERY, INC. WEBSITE
Thank you for visiting this website.