!-frank short. 1857-1945-->


Sir Frank Short, R.A., P.R.E. 1857-1945.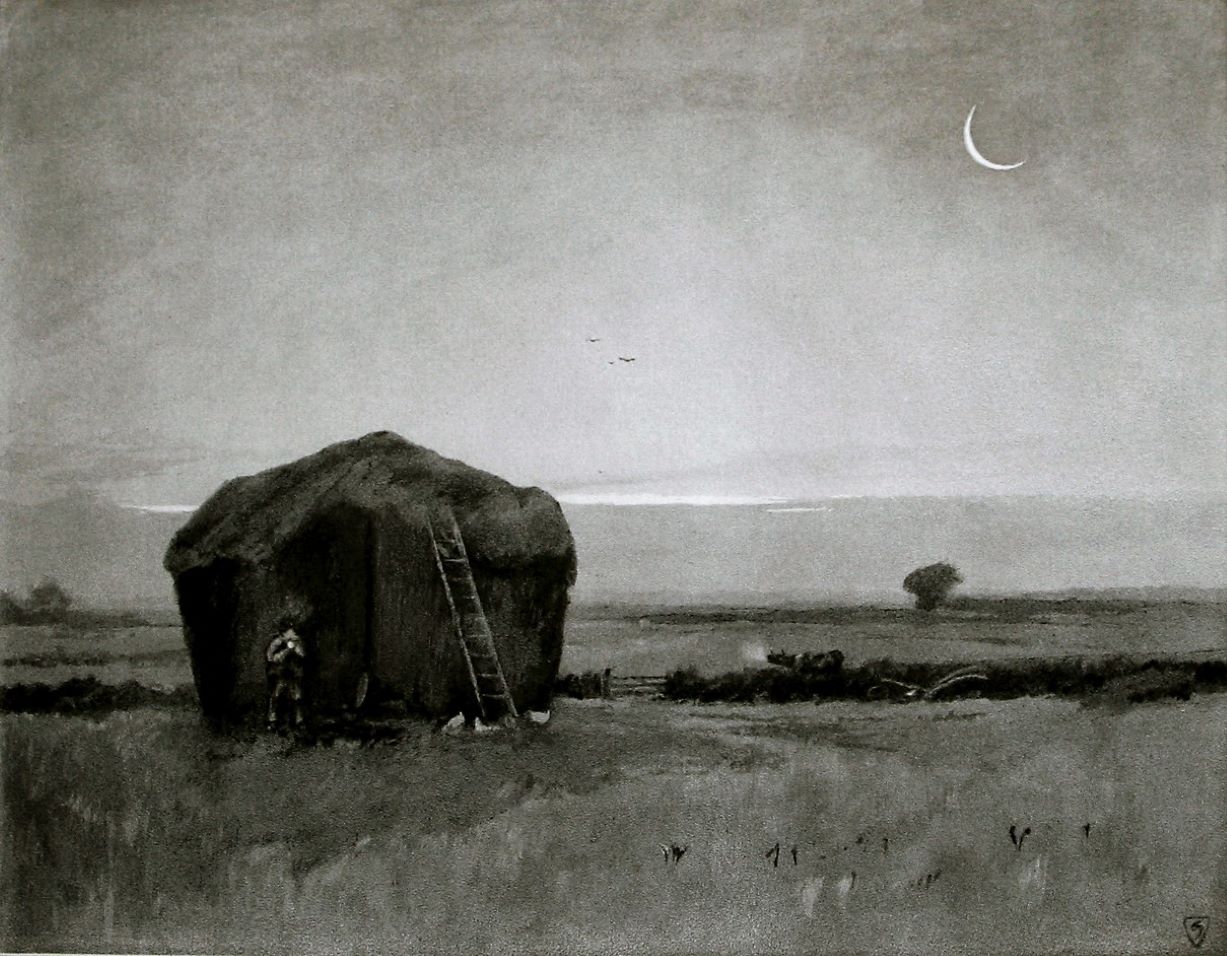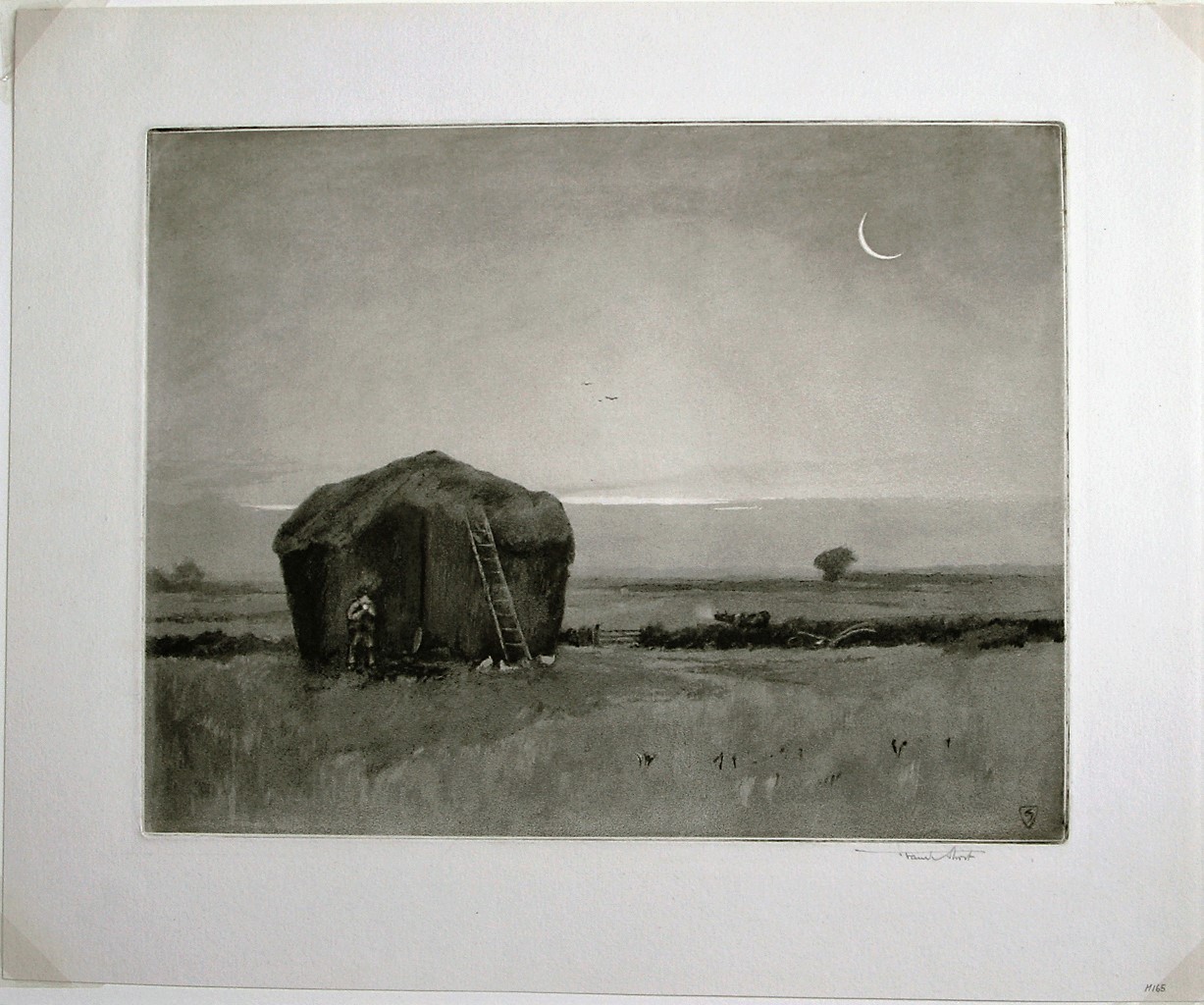 Twixt Day and Dawn. 1919. Aquatint. Hardie 165.ii. 9 7/8 x 11 1/2 (sheet 12 3/8 x 16 1/8). A masterly inked impression to produce subtle lighting variations throughout the image. Printed on white wove paper. Signed in pencil. $600.
The scene presents the delicate effect of the first light of dawn as the sun begins to rise. The first birds have appeared in the sky and the moon is still up. The cow/s breath sends steam in the chill morning air. The image is one of Sir Frank Short's finest works in the medium of aquatint.


To order, to report broken links or to be placed on the email list, please contact Jane Allinson (jane@allinsongallery.com), call (001) 860 429 2322 or fax (001) 860 429 2825. Business hours are 9:A.M. to 5 P.M. Eastern Standard Time.
Please click here to review the USE AND ACCEPTANCE AND PRIVACY POLICIES FOR THE ALLINSON GALLERY, INC. WEBSITE
Thank you for visiting this website.