!-Sir frank short. 1865-1945-->


Sir Frank Short, R.A., P.R.E. 1857-1945.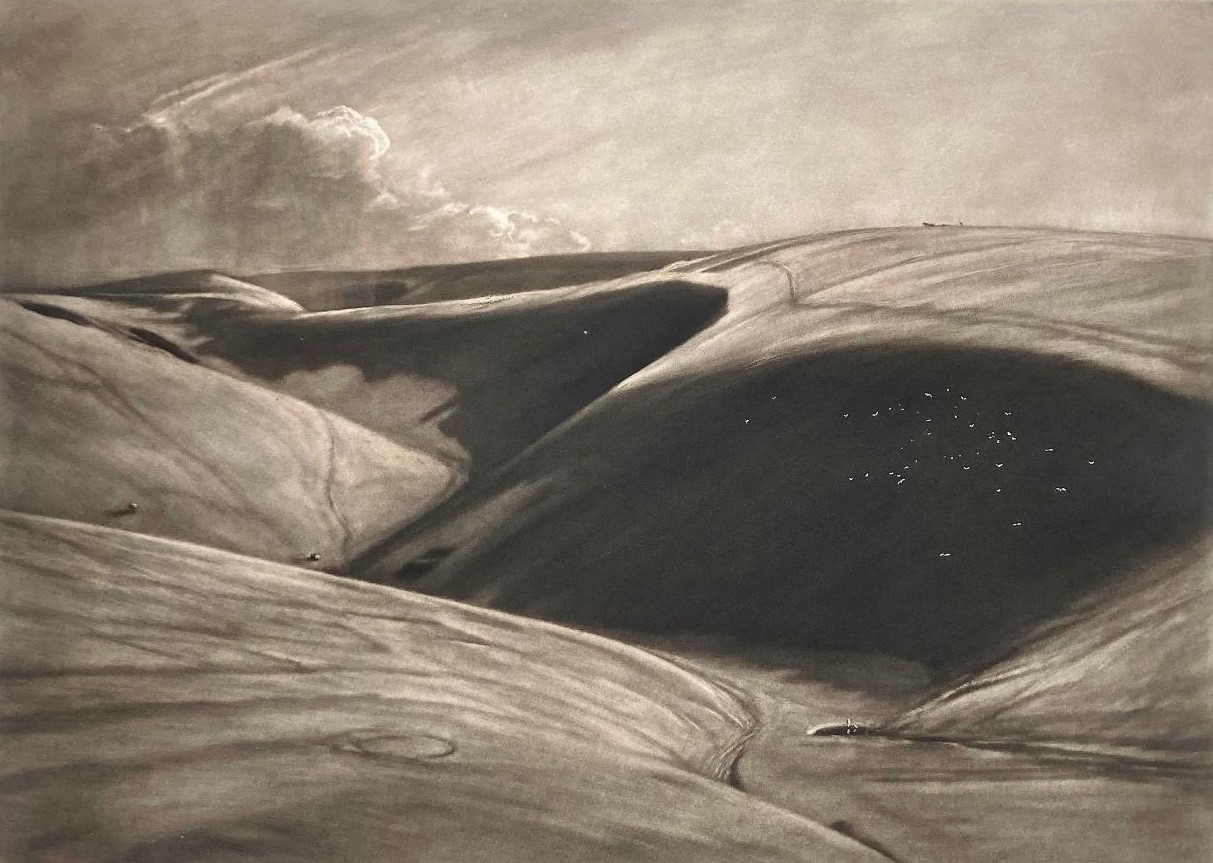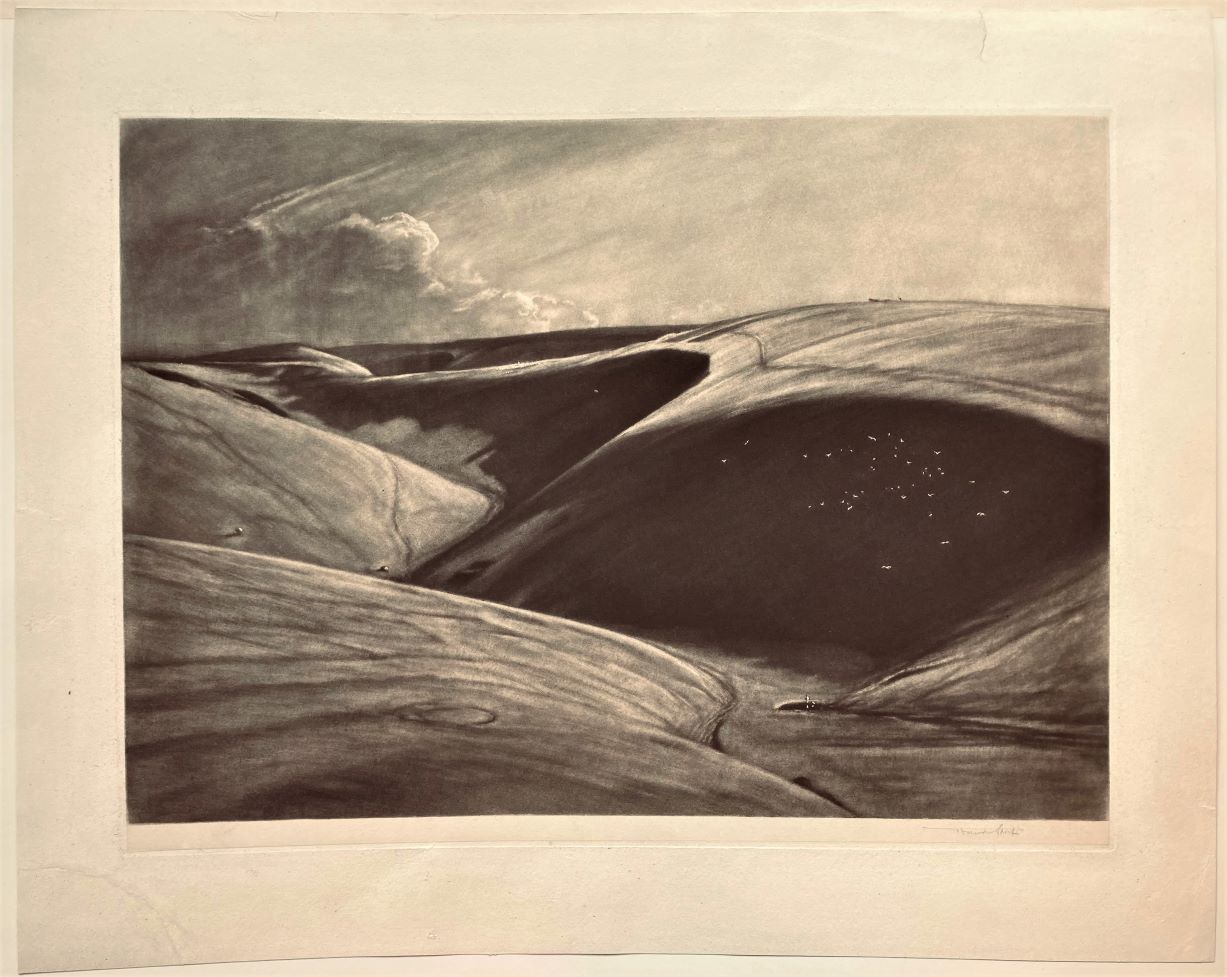 The Shadowed Valley. 1927. Mezzotint. Hardie 128. 14 3/8 x 19 3/8 (sheet 18 3/4 x 23 7/8). A rich, glowing impression printed in varying tones of black-brown ink on chine mounted on sturdy white wove paper. Illustrated: Fine Prints of the Year, 1927. Signed and dedicated to S. Bowles (a noted Short collector) in pencil. This is Short's most dramatic mezzotint. $2,750.

Hardie writes, page 42: "Oxteddle Bottom and Mount Caburn on the South Downs near Lewes. Bare, sweeping downs, with deep shadows in their curves' many circling seagulls show white against the dark shadow on the right. "

At the top right, there ia a faint image of a horse and man plowing strips of ground that are seen in the lower-left of the image.


To order, to report broken links or to be placed on the email list, please contact Jane Allinson (jane@allinsongallery.com), call (001) 860 429 2322 or fax (001) 860 429 2825. Business hours are 9:A.M. to 5 P.M. Eastern Standard Time.
Please click here to review the USE AND ACCEPTANCE AND PRIVACY POLICIES FOR THE ALLINSON GALLERY, INC. WEBSITE
Thank you for visiting this website.