!-frank short. 1857-1945-->


Sir Frank Short, R.A., P.R.E. 1857-1945.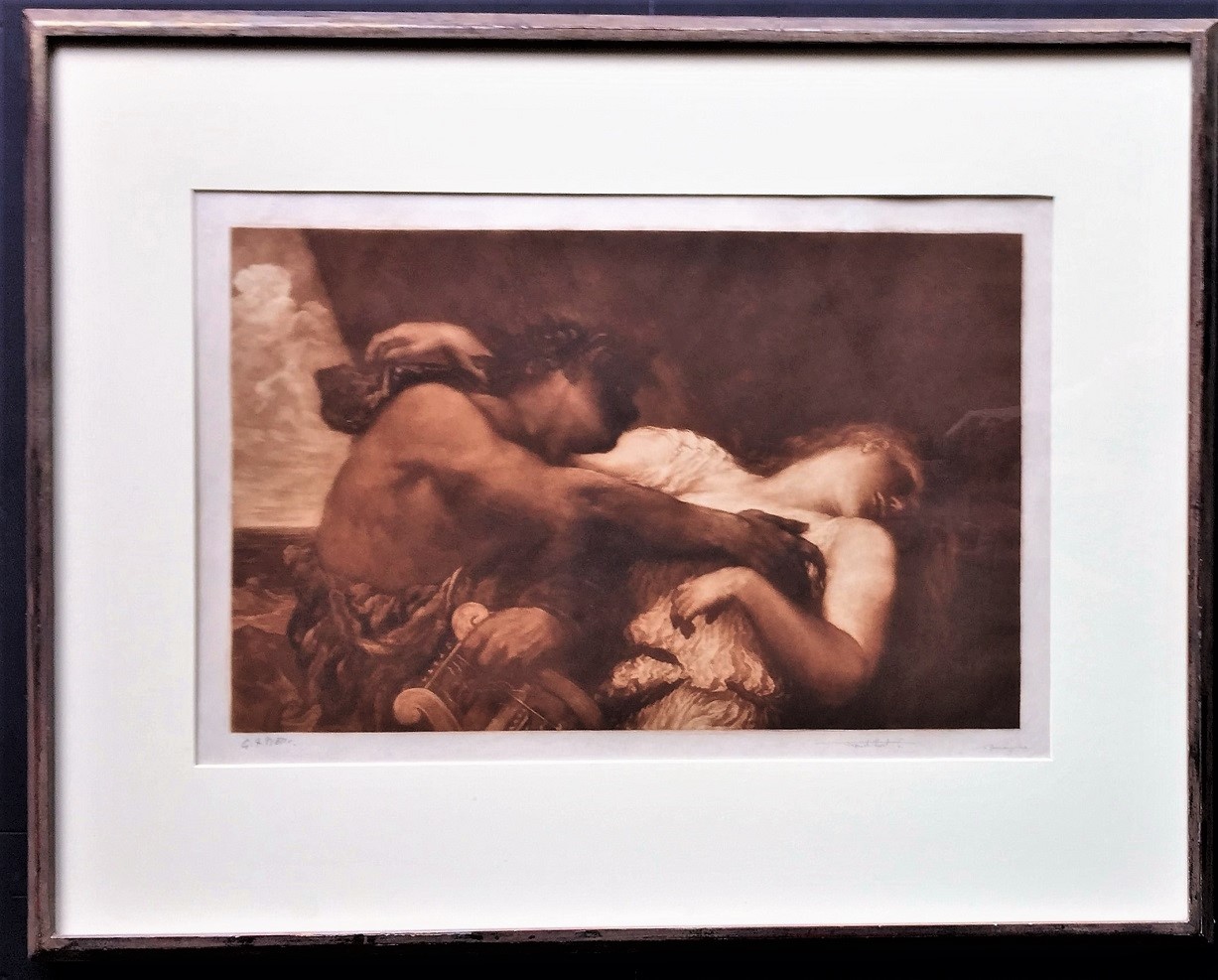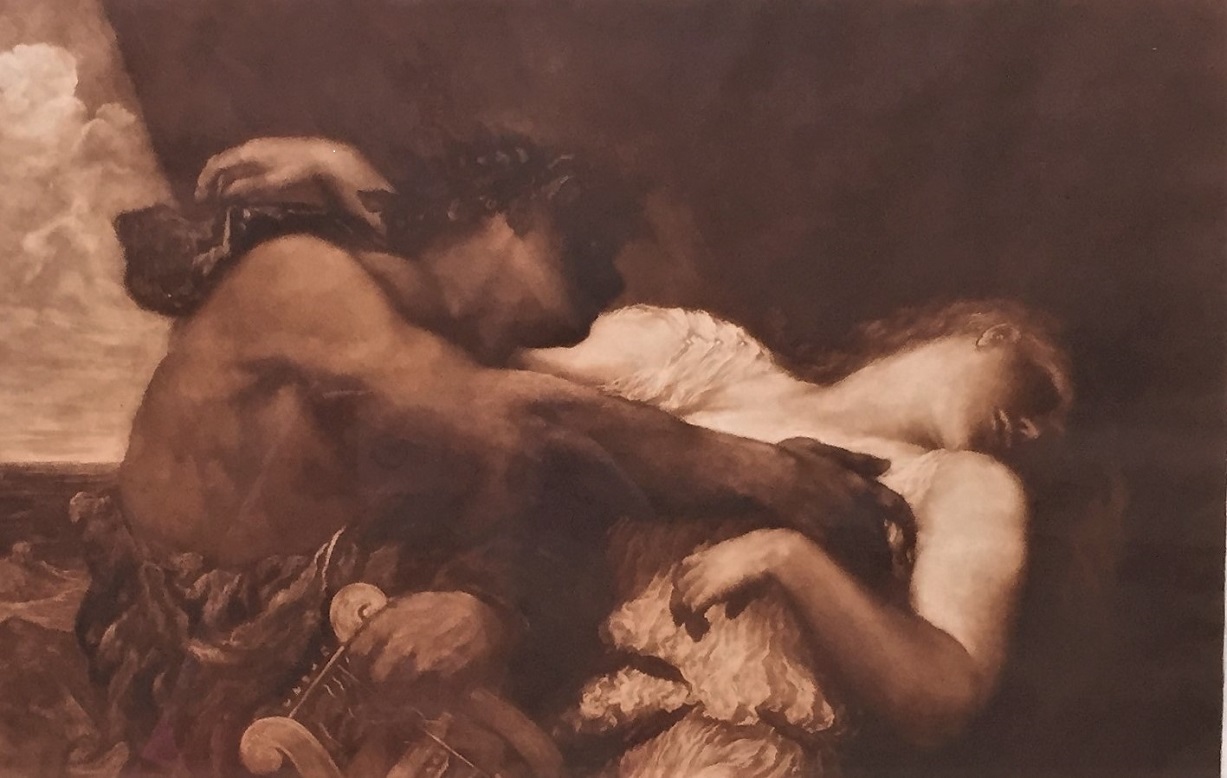 Orpheus and Eurydice (after George Frederic Watts, R.A., H.R.C.A. 1817 - 1904). The painting is on the right. 1889. Mezzotint. Hardie 54.12 5/8 x 19 1/2 (sheet 17 1/8 x 23 3/ 8). Edition 300. A rich proof printed on Japon paper. Exhibited in 1889 at the Exposition Universelle, Paris, where it was awarded a gold medal. Signed in pencil by Watts, Short, and by the printer, Frederick Goulding. Housed in a 23 1/4 x 29-inch champagne gold leaf frame. $1,250.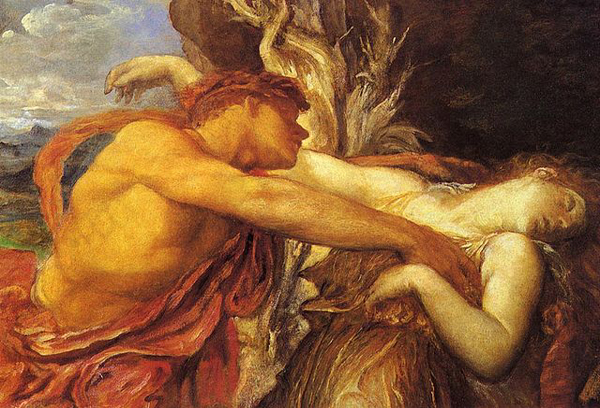 Watts treated the subject of 'Orpheus and Eurydice' twice; once in vertical and once in horizontal format. The original of this image is in the Tate Gallery, London.

Orpheus' wife, Eurydice, while fleeing from Aristaeus (son of Apollo), ran into a nest of snakes which bit her fatally on her heel. Distraught, Orpheus played such sad songs and sang so mournfully that all the nymphs and gods wept. On their advice, Orpheus traveled to the underworld and by his music softened the hearts of Hades and Persephone. The agreed to allow Eurydice to return with him to earth on one condition: he should walk in front of her and not look back until they both had reached the upper world. In his anxiety he forgot that both needed to be in the upper world, and he turned to look at her, and she vanished for the second time, but now forever.
This is one of Watts's most famous compositions, known in many versions. The picture was exhibited at the Royal Academy in 1869 (the same year as Poynter's Prodigal's Return, lot 29), and seems to have been the first version he completed. Others were shown at the Dudley Gallery in 1872 and the Grosvenor Gallery in 1879, and he continued to paint versions almost until his death.


To order, to report broken links or to be placed on the email list, please contact Jane Allinson (jane@allinsongallery.com), call (001) 860 429 2322 or fax (001) 860 429 2825. Business hours are 9:A.M. to 5 P.M. Eastern Standard Time.
Please click here to review the USE AND ACCEPTANCE AND PRIVACY POLICIES FOR THE ALLINSON GALLERY, INC. WEBSITE
Thank you for visiting this website.