!-frank job short. 1857-1945-->


Sir Frank Short, R.A., P.R.E. 1857-1945.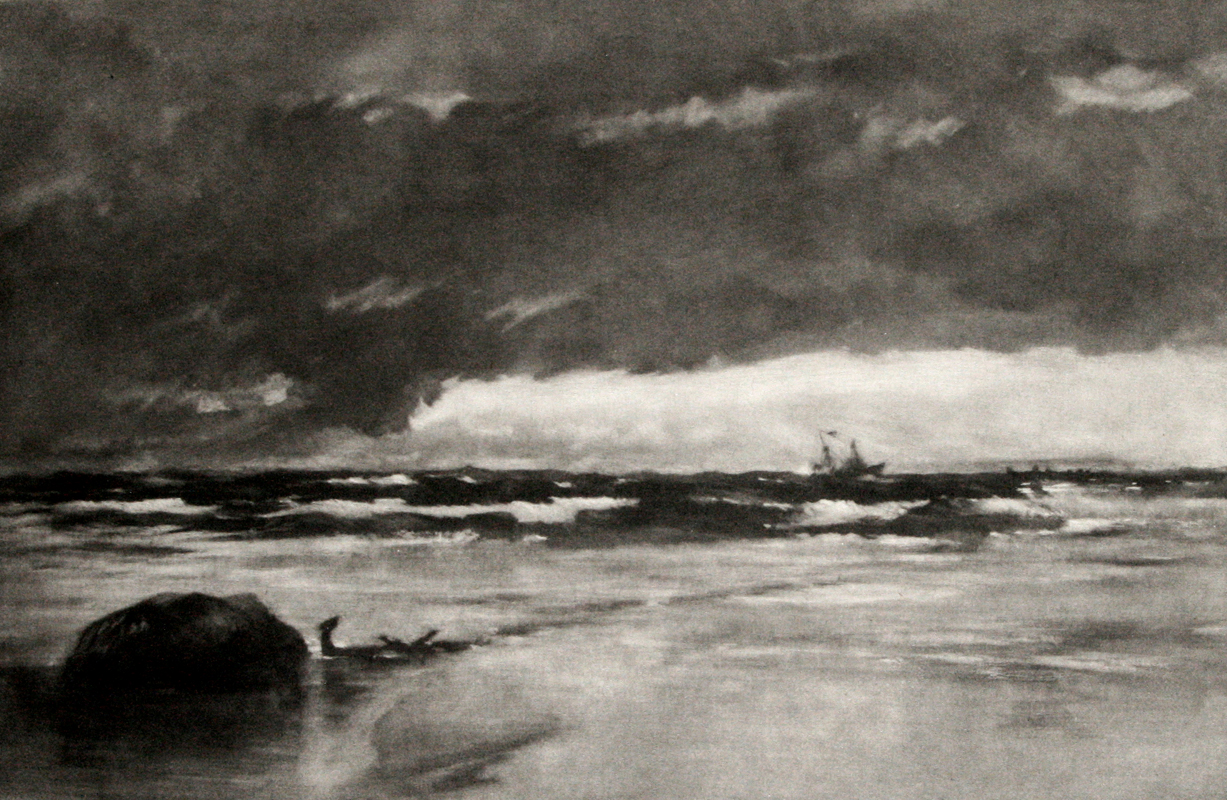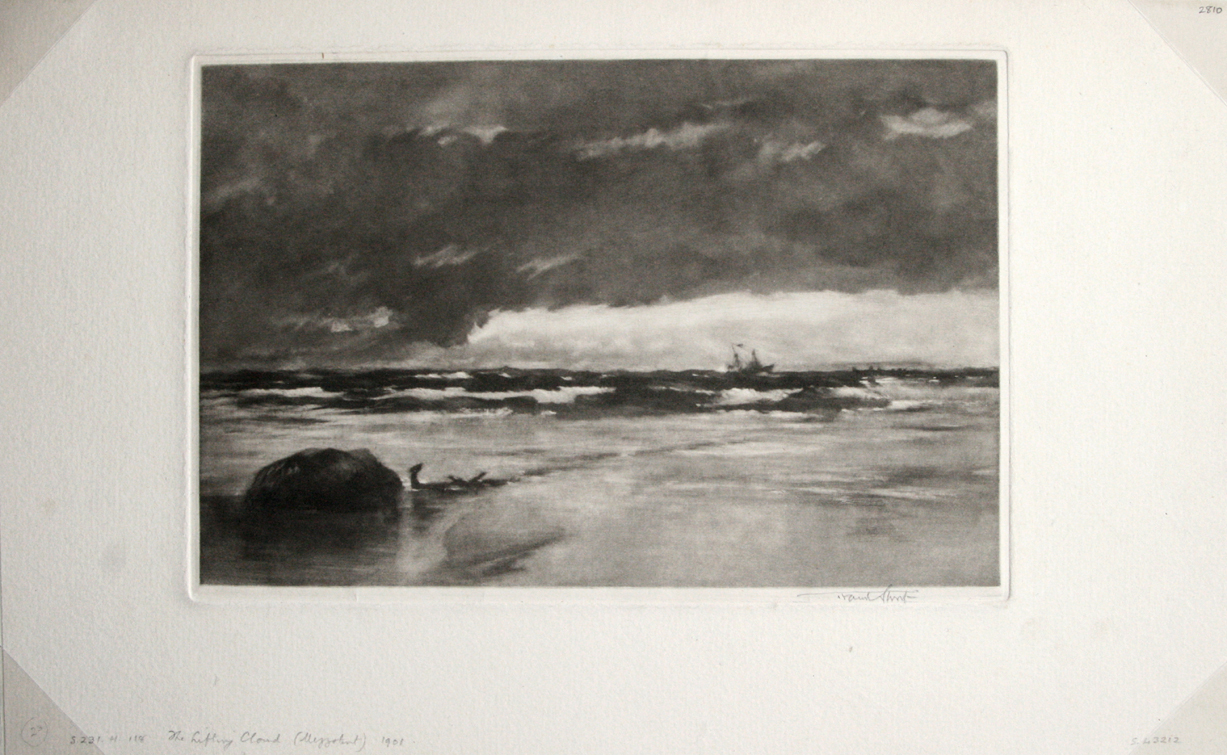 The Lifting Cloud. 1902. Mezzotint. Hardie 118. 6 x 9 (sheet 10 5/8 x 15 3/16). A rich impression printed on white wove paper. Signed in pencil. From a watercolour sketch made by Sir Frank Short on Whitby Scaur. $500.
Hardie writes, p. 39: "Heavy clouds cast a shadow over an angry sea, with breakers, showing flashes of white; the clouds lift to the right, where a labouring ship is seen; in foreground, a large boulder and a half-submerged anchor."
The 'Lifting Cloud' was done from a scene at Whitby, on the northeastern coast of England. Short liked Whitby and made a number of images in watercolor, etching and mezzotint of the area. A heavy surf is beating on the beach, while above a series of clouds is beginning to lift, revealing a small boat. The exact number of impressions is unknown, but probably 50 to 100. The mezzotint was scraped on steel, not copper, a metal Short felt stood up to the scraper well. The plate was destroyed. The mezzotint was exhibited at the Royal Society of Painter Etchers in 1901 and the Fine Art Society in 1909 and 1927. It is in the collections of the British Museum, Victoria and Albert Museum, Ashmolean Museum at Oxford and the Minneapolis Institute of Arts, etc.
Once a fishing village, Whitby is now important as a tourist attraction; although a fishing fleet still exists there. Whitby looks eastwards onto the North Sea, which at times can be quite turbulent. Historically, it was the site of an early Christian abbey whose ruins still sit on the Whitby Cliffs. It also was the home of Captain Cook, one of the greatest of the English explorers.
It was mezzotints such as the 'Lifting Cloud' that resulted in Frank Weitenkampf (Curator of Prints at the New York Public Library) referring to Short as prominent among mezzotint artists.

Allinson Gallery Index.
To order, to report broken links or to be placed on the email list, please contact Jane Allinson (jane@allinsongallery.com) or send a fax to (860) 429 2825.