!-Joseph Pennell. 1858-1929-->


Joseph Pennell, N.A. American. 1858-1929.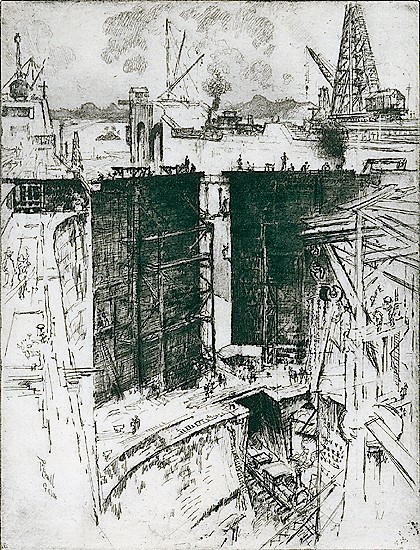 The Guard Gate, Gatun Lock, Panama. 1912. Etching and drypoint. Wuerth 627. 12 1/2 x 9 1/2 (sheet 14 x 10 1/2). Edition of about 60. Panama Canal series. An extremely rich impression with drypoint burr and atmospheric tonal wiping, printed on Japanese mulberry paper by the artist. Signed and annotated 'imp' in pencil. $1,350.


To order, to report broken links or to be placed on the email list, please contact Jane Allinson (jane@allinsongallery.com), call (001) 860 429 2322 or fax (001) 860 429 2825. Business hours are 9:A.M. to 5 P.M. Eastern Standard Time.
Please click here to review the USE AND ACCEPTANCE AND PRIVACY POLICIES FOR THE ALLINSON GALLERY, INC. WEBSITE
Thank you for visiting this website.