!-Christopher Nevinson. 1889-1948-->


Christopher Richard Wynne Nevinson. 1889-1948.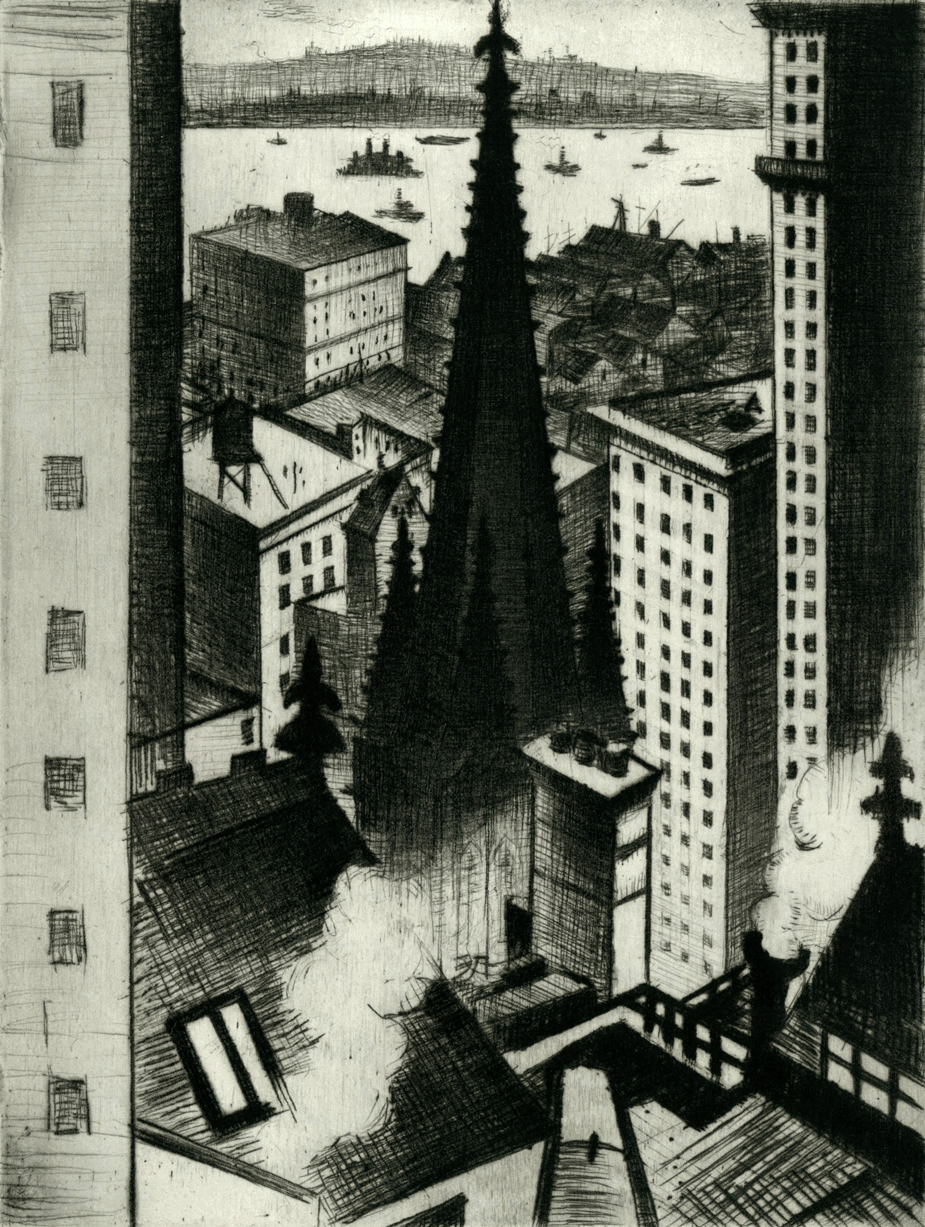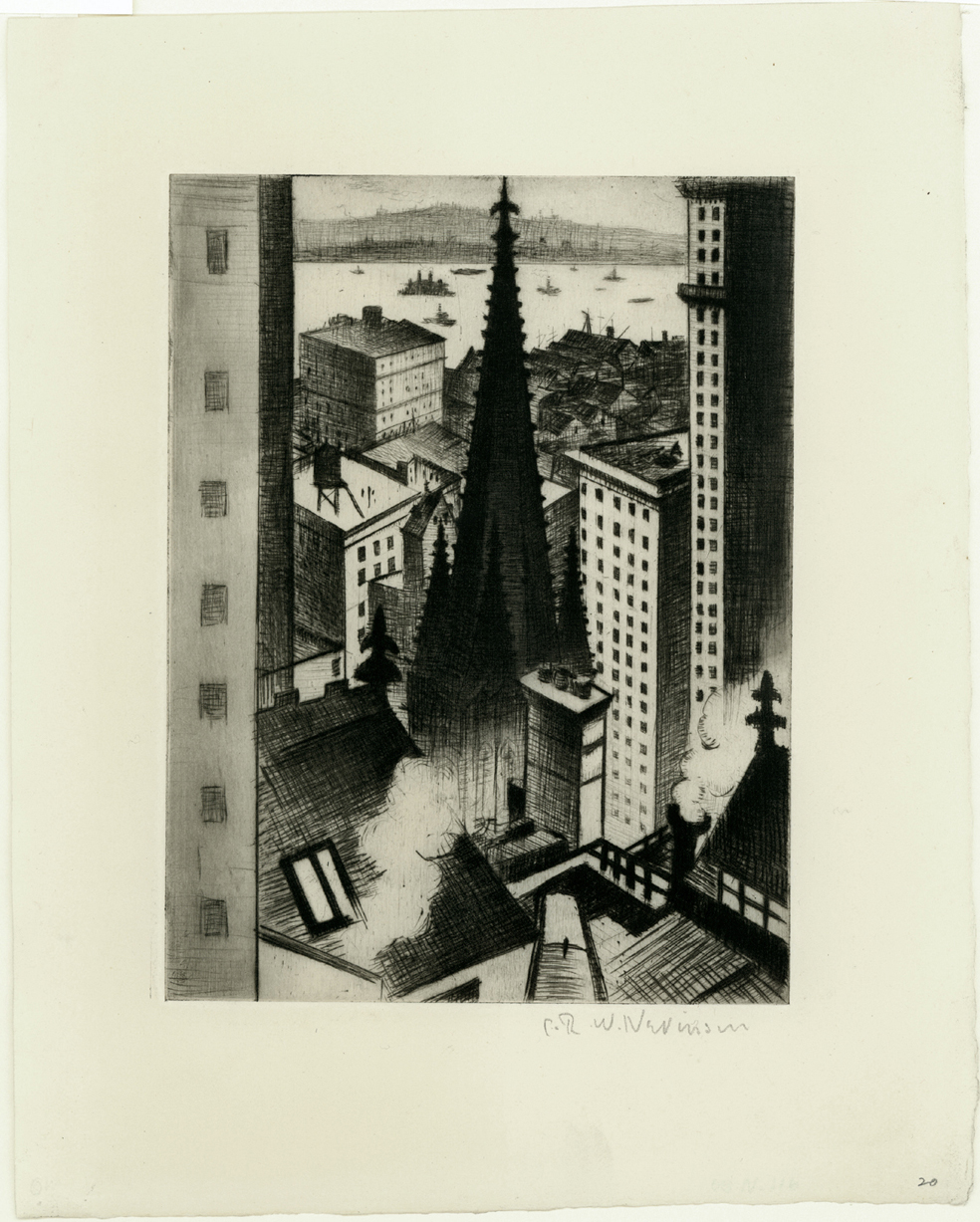 Temples of New York. 1919. Drypoint. Leicester 44, Guichard 26, Black 55. 7 3/4 x 6. Edition 50. New York set. Trinity Church facade from the back, which faces Wall Street. Illustrated: Ingleby, Black, Cohen and Cooke, C.R.W. Nevinson: The Twentieth Century Imperial War Museum exhibition catalogue, 1999, page 138. Pristine condition. A very rich impression, with burr, printed with plate tone on cream wove paper with full margins. Signed in pencil. $7,500.

In 1919, C.R.W. Nevinson, who had produced some of the most searing images of the First World War, visited New York at the invitation of Frederick Keppel and Company, and completed an iconic New York series.


To order, to report broken links or to be placed on the email list, please contact Jane Allinson (jane@allinsongallery.com), call (001) 860 429 2322 or fax (001) 860 429 2825. Business hours are 9:A.M. to 5 P.M. Eastern Standard Time.
Please click here to review the USE AND ACCEPTANCE AND PRIVACY POLICIES FOR THE ALLINSON GALLERY, INC. WEBSITE
Thank you for visiting this website.