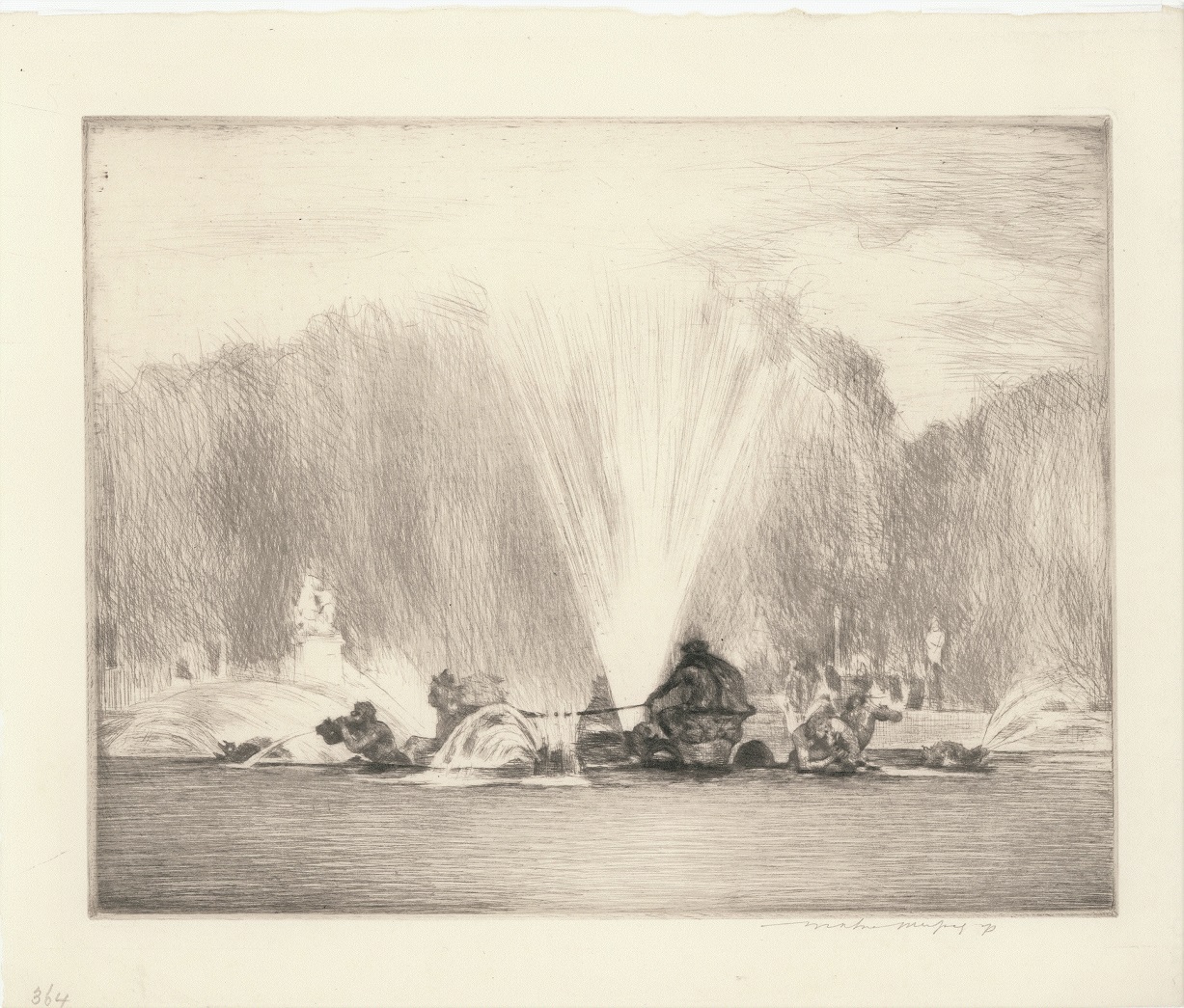 Bassin d'Apollon, Versailles (Fountain of Appollo, Versailles). Drypoint. Menpes 364. 7 1/8 x 9 1/8 (sheet 8 13/16 x 10 7/8). A very rich impression with drypoint burr and plate tone, printed on [Men]pes countermarked laid paper. Signed and annotated 'imp' in pencil indicating a proof printed by the artist. $500

British Fine Prints.
To order, for more information or to be placed on the email list, contact Jane Allinson (jane@allinsongallery.com).