!-James McBey. 1883-1959-->


James McBey. 1883-1959.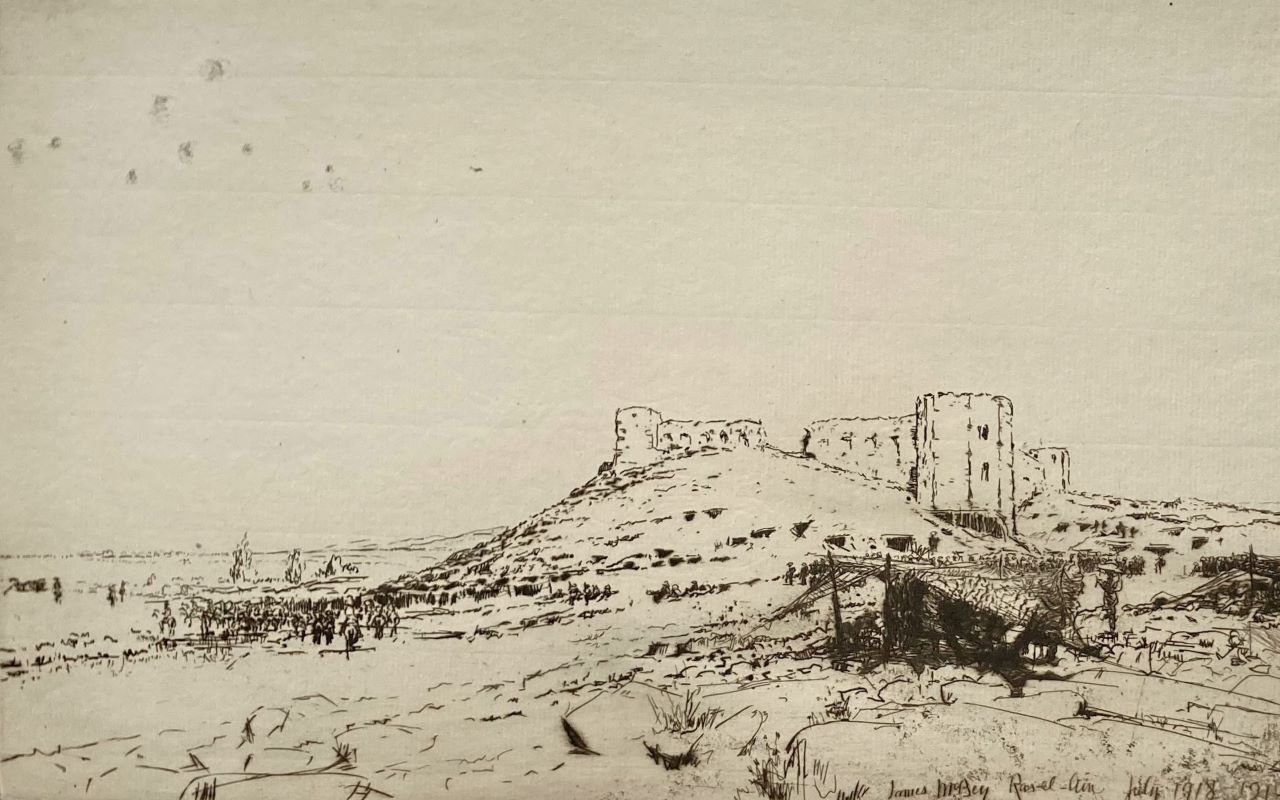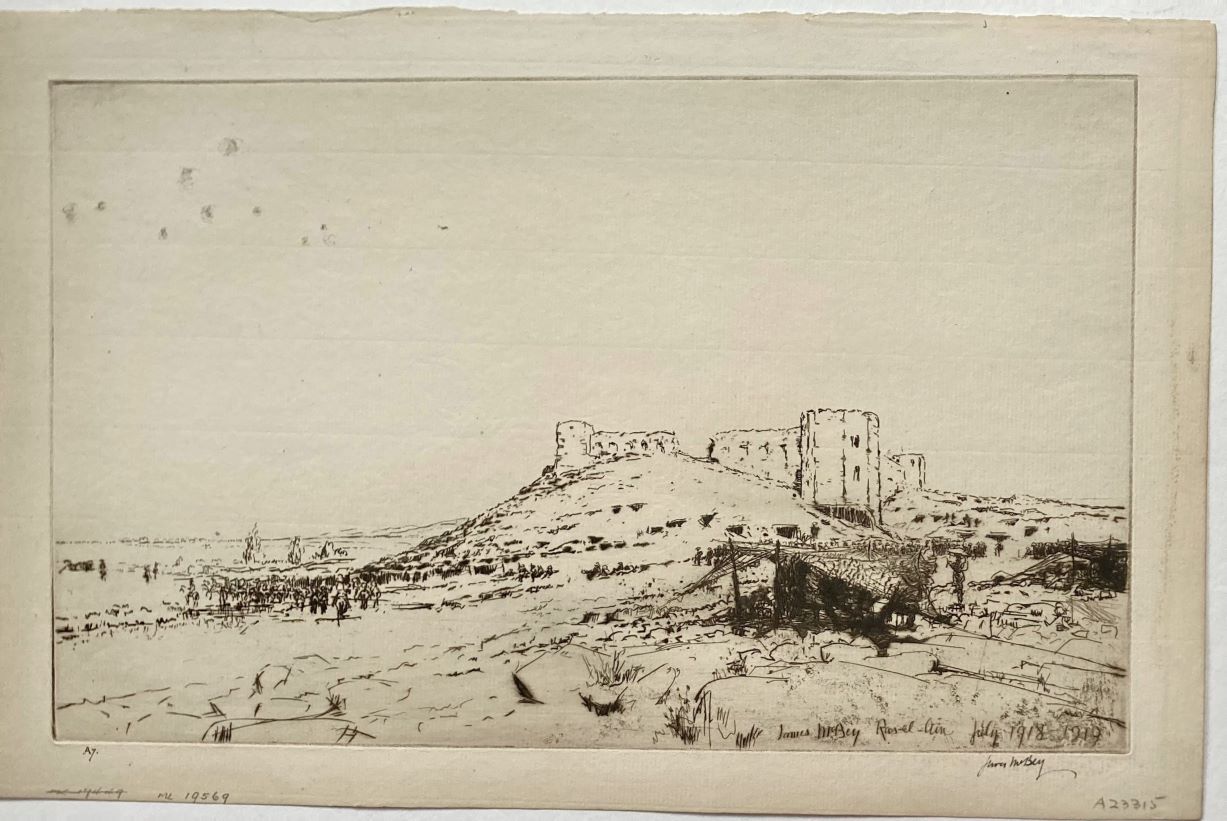 " />
Ras-El-Ain. 1919. Etching. Hardie 180. 7 7/8 x 12 7/8 (sheet 9 3/8 x 14 1/2). Edition 76, #A7. Series: First Palestine Set. A rich impression with plate tone, printed antique on cream laid paper. Signed and numbered in ink. $600.

Hardie writes, "Ras-el-Ain, a fortress of the Crusaders, lies in the maratime plain a few miles north of the Jaffa-Jerulalem road. During the summer of 1918 the front line of the British forces ran to the north of the castle. The etchings shows the cavalry watering at a spring to the left of the fortress. High in the sky, shrapnel is bursting in the train of an aeroplane which is observing for the camouflaged artillery in the foreground to the right. (This subject was selected as a suitable introduction to a series of etchings dealing with the modern Crusade.)"


To order, to report broken links or to be placed on the email list, please contact Jane Allinson (jane@allinsongallery.com), call (001) 860 429 2322 or fax (001) 860 429 2825. Business hours are 9:A.M. to 5 P.M. Eastern Standard Time.
Please click here to review the USE AND ACCEPTANCE AND PRIVACY POLICIES FOR THE ALLINSON GALLERY, INC. WEBSITE
Thank you for visiting this website.