!-James McBey. 1883-1959-->


James McBey. 1883-1959.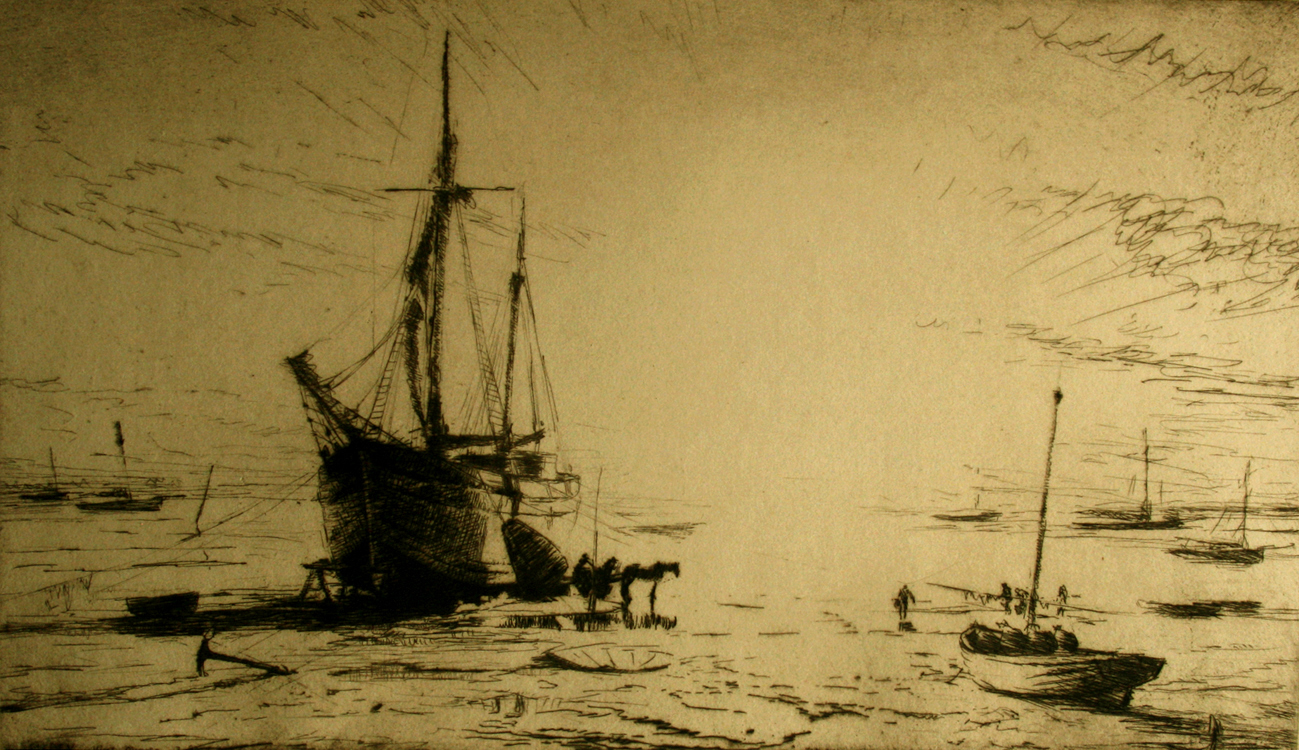 Mersea, Sunset. 1924. Etching. Hardie 222. 8 5/16 x 14 3/8 (sheet 11 x 16 3/4). Edition 76, #A20. Illustrated: Fine Prints of the Year, 1925; Holme, Etchings of Today, (London: The Studio, 1929), plate 26. A rich impression with drypoint burr and plate tone, printed on antique cream colored wove paper. Signed and numbered in ink. $850.
Hardie writes, "On the foreshore at West Mersea a ketch is beached for repairs. One lee-board is half suspended on the port side, where a horse and cart are standing on the wet sand. Fishing boats are moored in the creek on either side; and over all is the glow of the setting sun.
Mersea Island is an island in Essex, England, in the Blackwater and Colne estuaries to the south-east of Colchester. Its name comes from the Old English word meresig, meaning "island of the pool". The island is split into two main areas, West Mersea and East Mersea, and connected to the mainland by the Strood, a causeway that can flood at high tide. The island has been inhabited since pre-Roman times. It was used as a holiday destination in Roman Britain for occupants of Camulodunum (Colchester).

To order, to report broken links or to be placed on the email list, please contact Jane Allinson (jane@allinsongallery.com) or send a fax to (860) 429 2825.