!-James McBey. 1883-1959-->


James McBey. 1883-1959.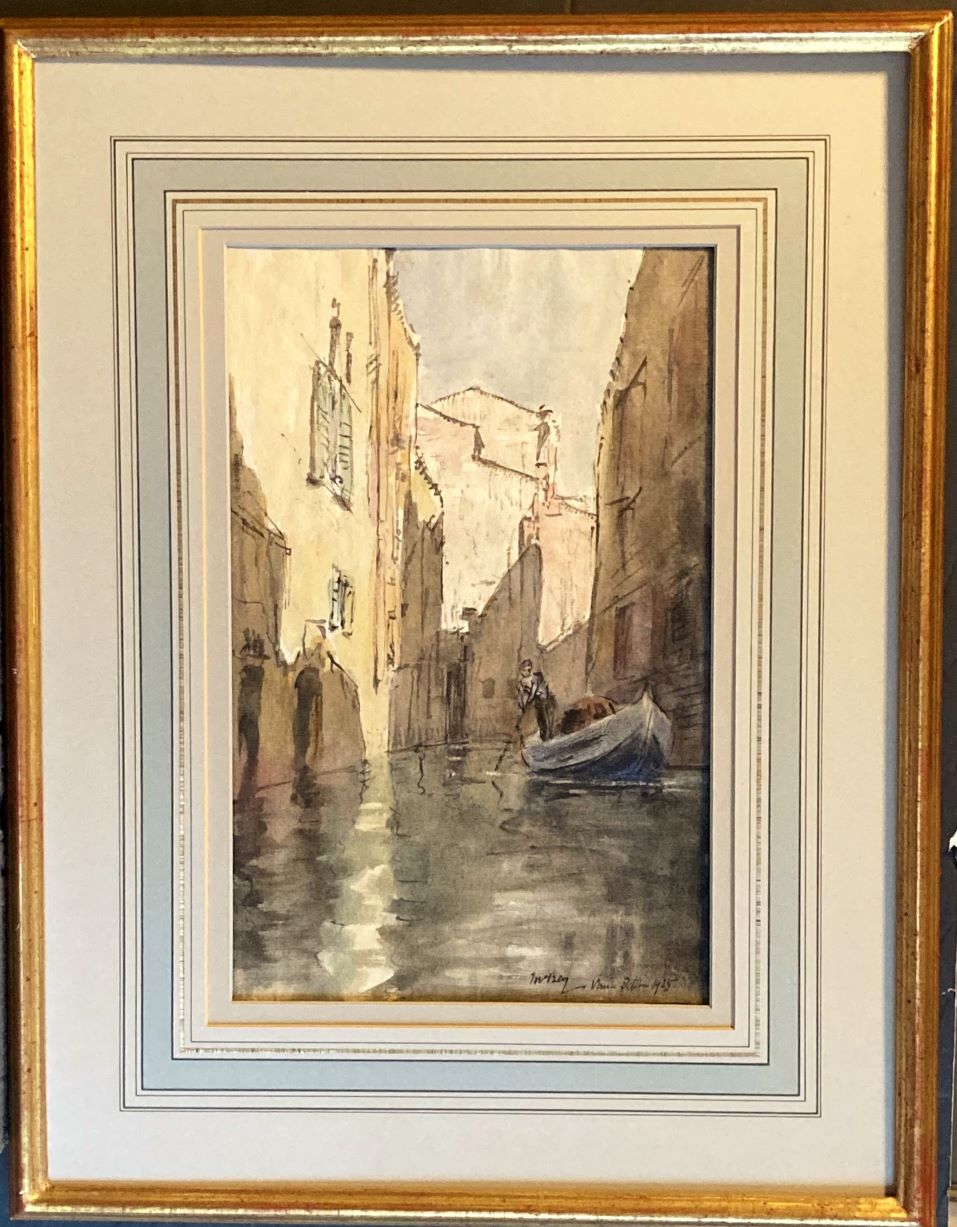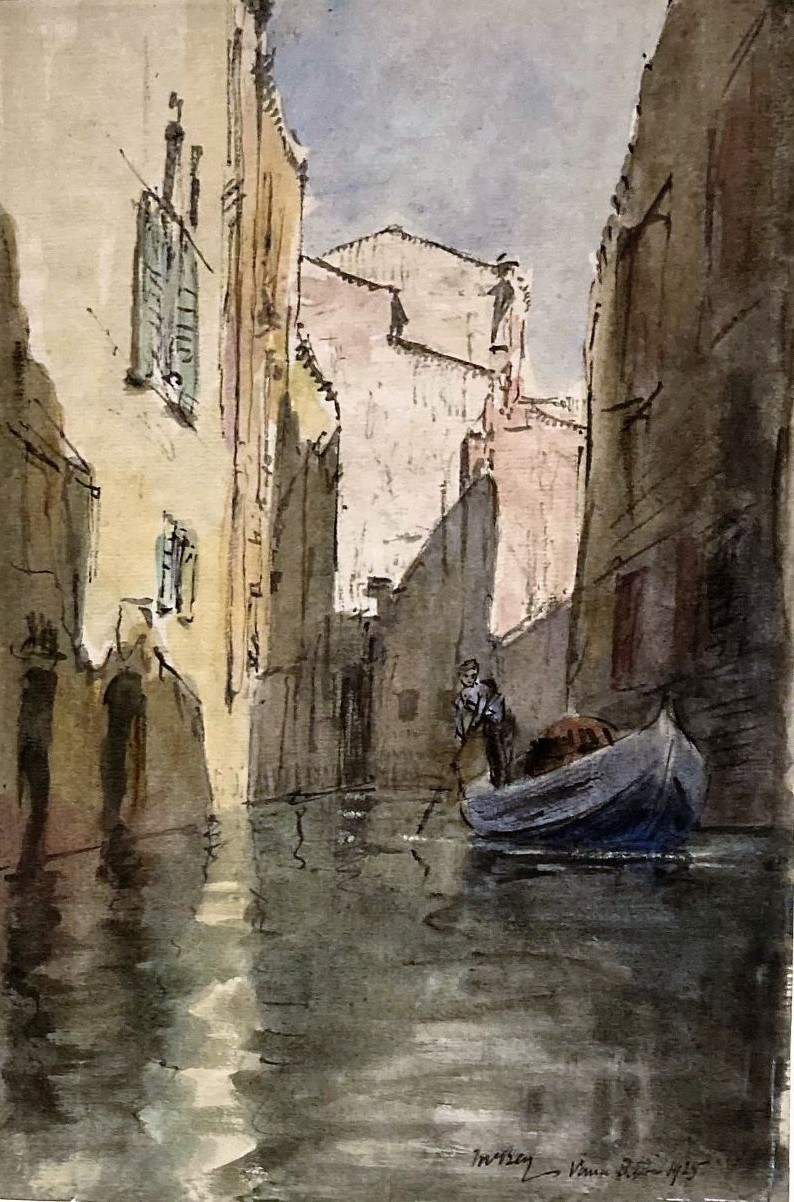 A Canal. October 1925. Watercolor. 14 x 8 3/4. McBey did a stiking nocturnal view of the bridge in his 1926 drypoint, The Bridge by Night Carter 232. Signed and dated, lower right; titled verso. Housed in a French mat and a 21 1/2 x 16-inch gold leaf frame. $5,000.


To order, to report broken links or to be placed on the email list, please contact Jane Allinson (jane@allinsongallery.com), call (01) 860 429 2322 or fax (01) 860 429 2825. Business hours are 9:A.M. to 5 P.M. Eastern Standard Time.
Please click here to review the USE AND ACCEPTANCE AND PRIVACY POLICIES FOR THE ALLINSON GALLERY, INC. WEBSITE
Thank you for visiting this website.