!-Martin Lewis. 1881-1962-->


Martin Lewis, N.A. 1881-1962.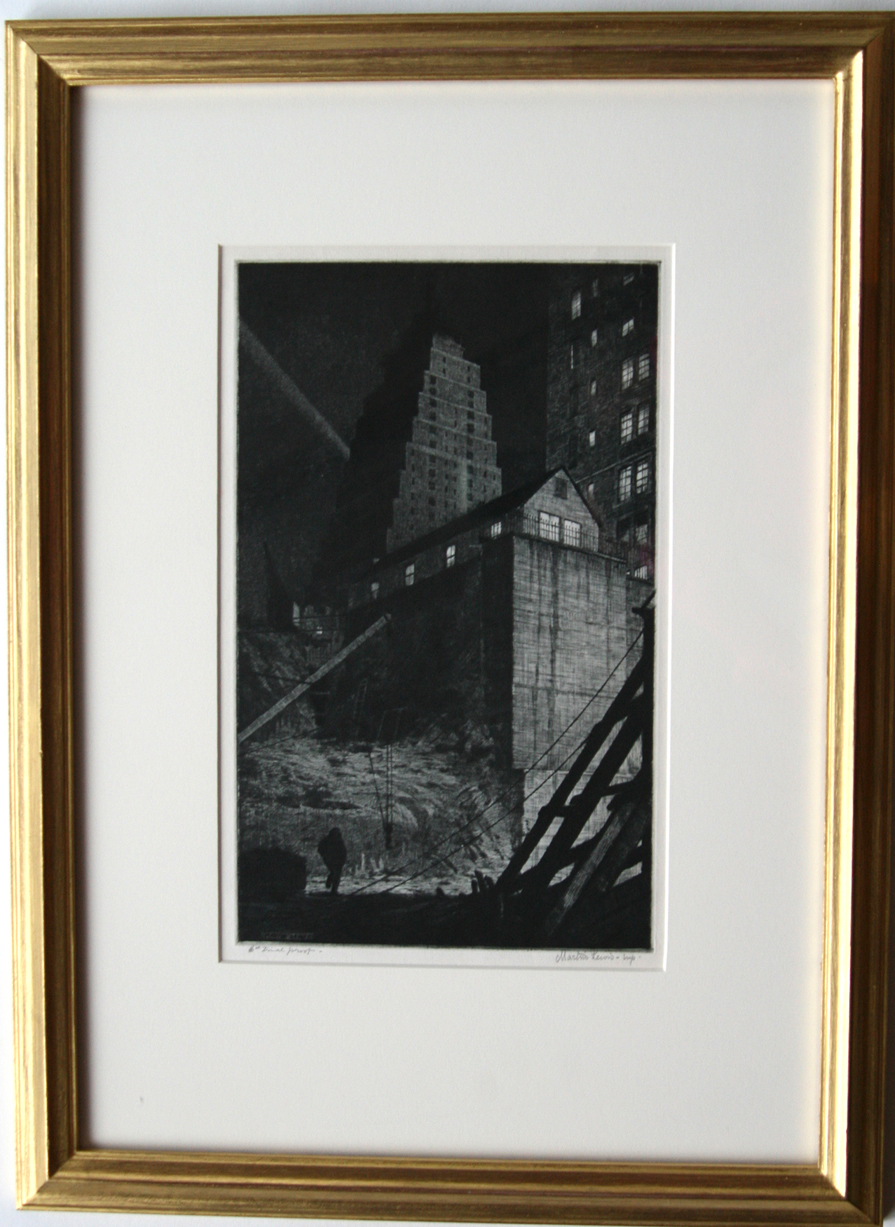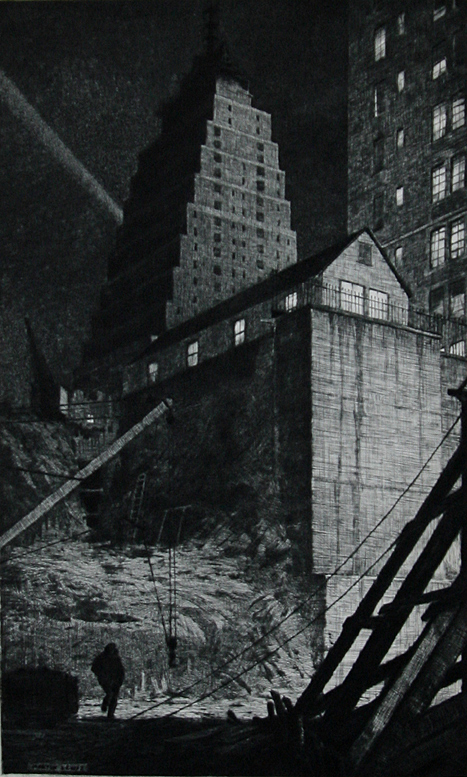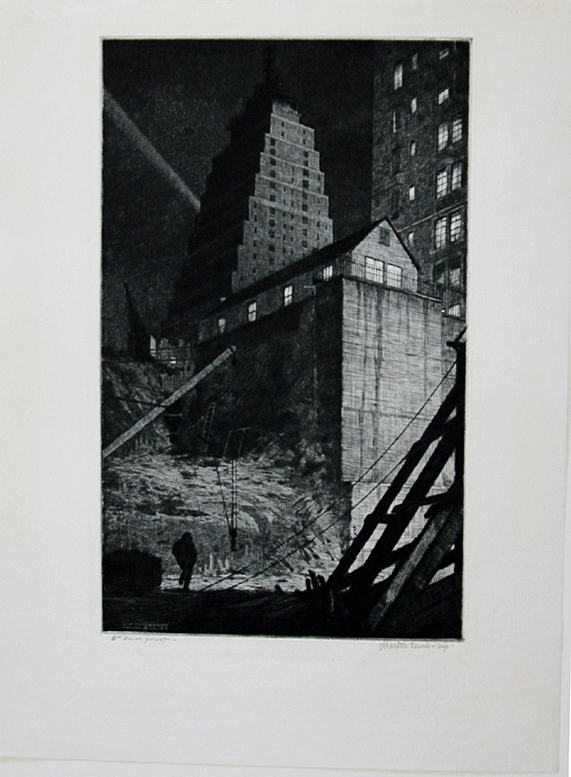 Building a Babylon, Tudor City, NY. 1929. Drypoint. McCarron 76. 12 7/8 x 7 7/8 (sheet 16 5/8 x 12 1/4). 6th trial proof (McCarron records 84 impressions including 4 trial proofs). Illustrated: L'Amérique de la Dépression: Artistes Engagés des Années 30, Musée-Gallerie de la Seita, Paris, 1996. A rich impression printed on FJ Head creamlaid paper with a partial initial countermark and a hand watermark. A rare proof, unknown to McCarron. Annotated '6th trial proof' and signed 'Martin Lewis imp' in pencil, indicating an impression printed by the artist. Housed in a 23 x 17-inch gold leaf modernist frame. $12,500.

McCarron writes, p. 140: "The stepped pyramidal form of the towering skyscraper at the top of the print reflects New York City's 1916 zoning laws that required buildings to be set back in specific increments for each increase in height; the resulting stepped buildings became known as 'wedding cake' architecture."


To order, to report broken links or to be placed on the email list, please contact Jane Allinson (jane@allinsongallery.com), call (001) 860 429 2322 or fax (001) 860 429 2825. Business hours are 9:A.M. to 5 P.M. Eastern Standard Time.
Please click here to review the USE AND ACCEPTANCE AND PRIVACY POLICIES FOR THE ALLINSON GALLERY, INC. WEBSITE
Thank you for visiting this website.