!-Frédéric Auguste La Guillermie. 1841-1934.-->

Frèdèric Auguste La Guillermie. 1841-1934.
p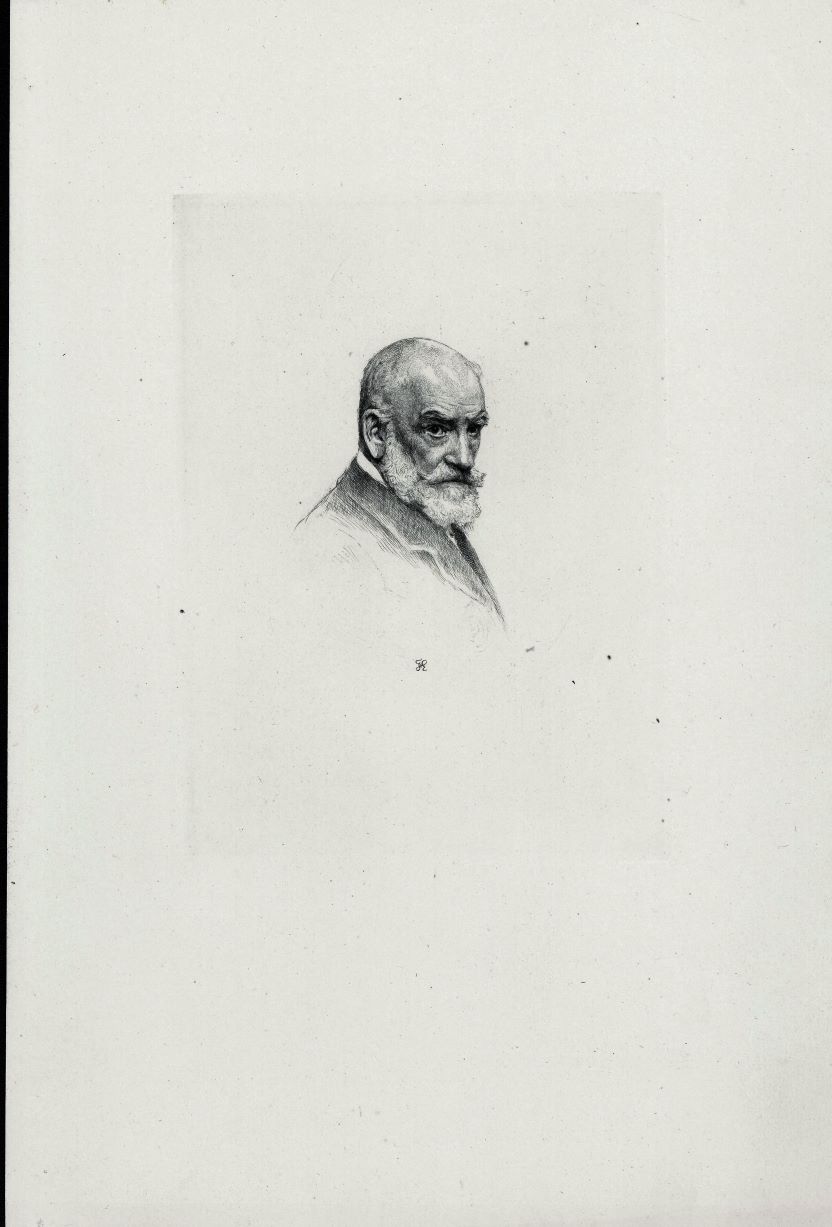 Portrait of Lèon Bonnat. 1880. Etching. 3 1/4 x 2 1/2 (sheet 12 x 8 3/16). Scattered foxing; otherwise good condition. Printed by Vernant on cream wove paper and published in Revue de l'Art ancien et moderne. Monogrammed in the plate. $85.
Frédéric Auguste La Guillermie was born in Paris. He studied under Flameng and Bouguereau, and made his debut at the Salon in 1863.
Lèon Bonnat (1833-1922) was born in Bayonne, but from 1846 to 1853 he lived in Madrid, Spain, where his father owned a bookshop.[1] In Madrid he received his artistic training under Madrazo. He later worked in Paris, where he became known as a leading portraitist, never without a commission. His many portraits show the influence of Velázquez, Ribera and other Spanish masters, as well as Titian and Van Dyke, whose works he studied in the Prado. Following the period in Spain Bonnat worked in Leon Cogniet's atelier (1854) then spent three years in the French Academy in Rome (1858-60). He won a medal of honor in Paris in 1869, where he became one of the leading artists of his day. Bonnat went on to win the Grand Officer of the Lègion d'honneur and became a professor at the Ecole des Beaux Arts in 1882. Bonnat was quite popular with American students in Paris. He spoke several languages and knew English well, to the relief of many monolingual Americans. In May 1905 he succeeded Paul Dubois as director of the Ecole des Beaux-Arts.

To order, to report broken links or to be placed on the mailing list, please contact Jane Allinson. (jane@allinsongallery.com) or fax (860) 429-2825.