!-Gakutei. 1786-1868.-->


Yashima Gakutei. 1786-1868.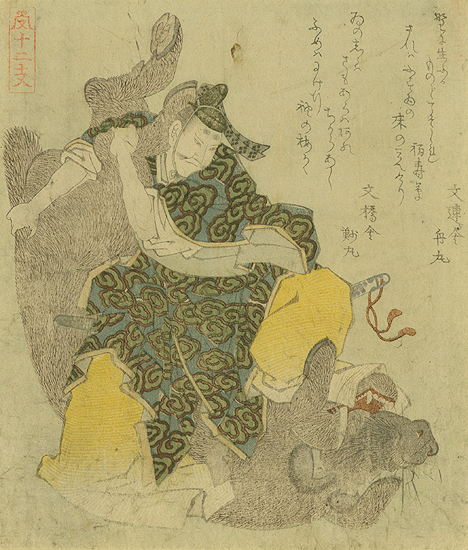 Yorimasa and the Wild Boar. 1830. Kakuban Surimono. 8 1/4 x 7 1/16. Sheet grubby, some soiling. Gauffrage in the Kimono and the boar's head. Unsigned. $1,500.

Twentieth-century Japanese prints.
To order, to request more information or to be placed on the email list, please contact Jane Allinson (jane@allinsongallery.com).