!-Gerald Brockhurst. 1890-1978-->


Gerald Leslie Brockhurst, R.A, R.E. 1890-1978.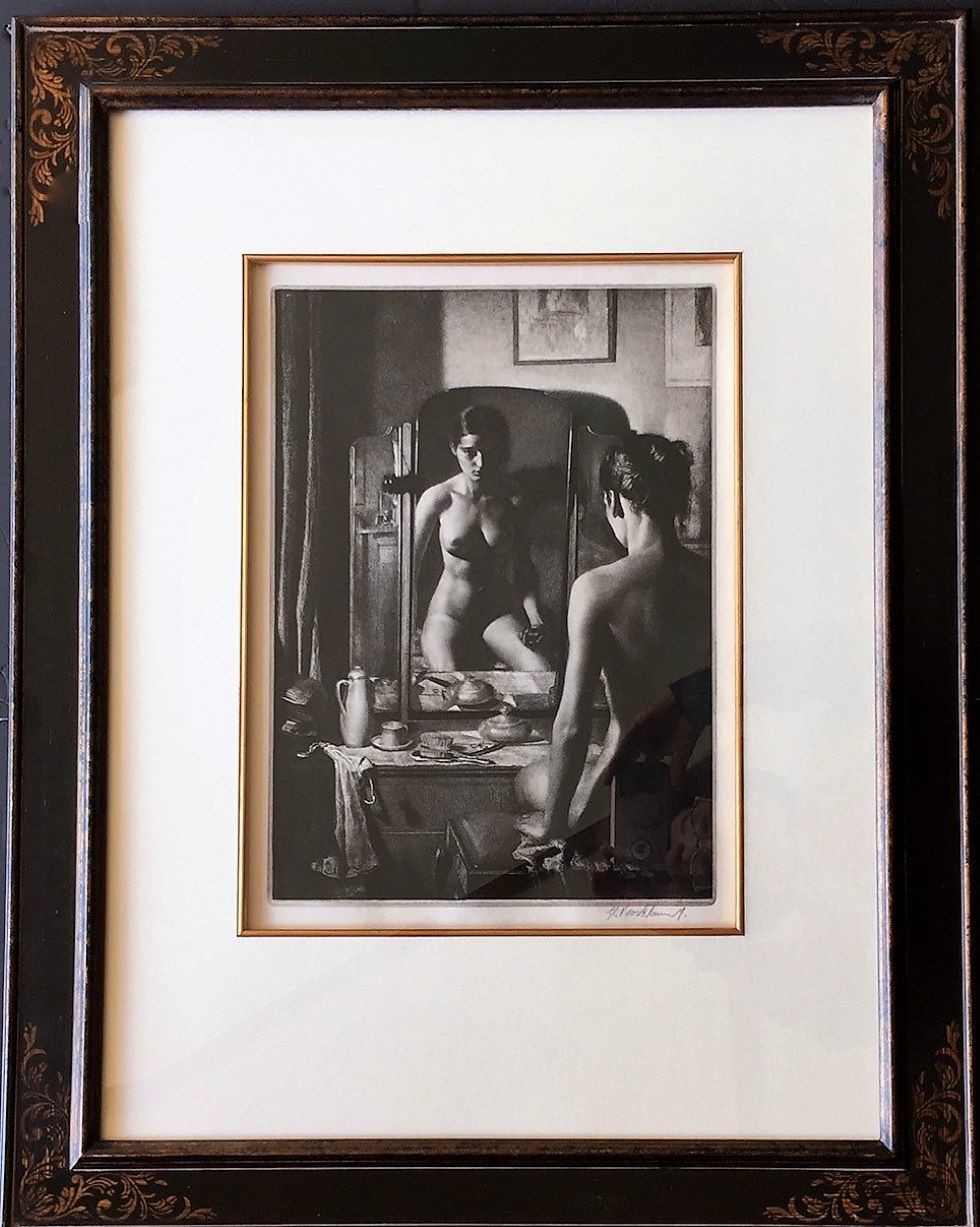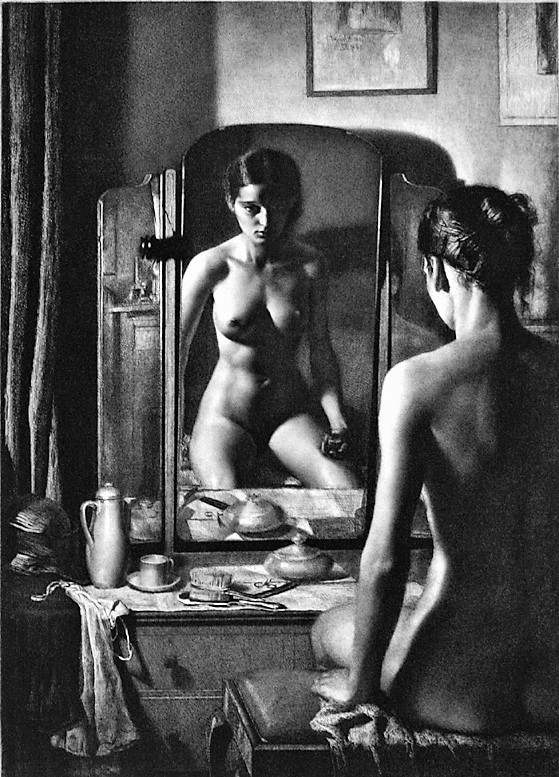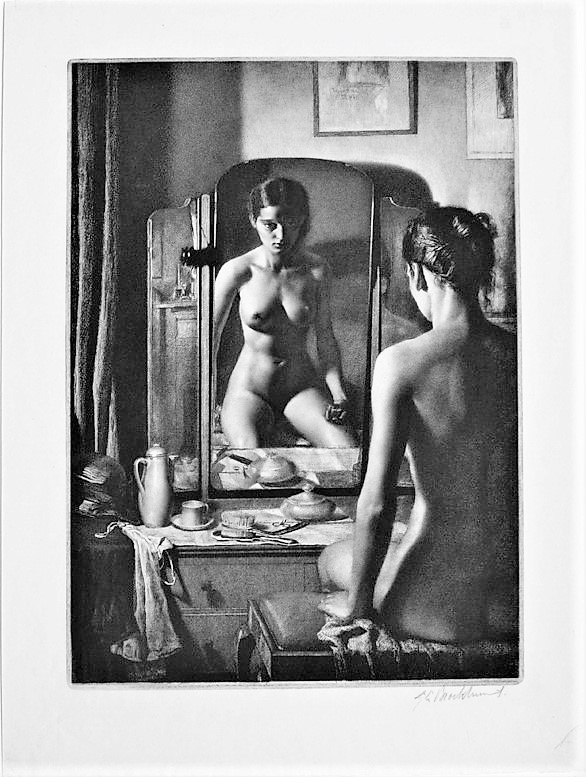 Adolescence. (Kathleen Nancy Woodward). 1932. Etching. Fletcher 75.vi. 14 3/8 x 10 7/16 (sheet 16 3/4 x 13). Total edition 91. Illustrated: Guichard, British Etchers 1850-1940; Fine Prints of the Year, 1933 and Zigrosser, Six Centuries of Fine Prints. A luminous, richly-inked impression on simili-japon paper. Signed in pencil. This is the artist's magnum opus. It was one of the most influential and familiar icons of erotica of the 1930s. Housed in a 24 3/8 x 20 3/8 Italianate style wood frame. Price upon application.

Born in Birmingham, Gerald Brockhurst attended the Birmingham School of Art from the age of 12. Regarded as a 'young Botticelli', his drawing skills won him a gold medal and scholarship at the Royal Academy Schools in 1913. He studied in England, France and Italy, where he was profoundly influenced by Piero Della Francesca, Botticelli and Da Vinci. His first wife, Anaïs Folon, was the model for his early etchings of young womanhood (1920 - 30). The marriage came under strain in 1922 when his wife discovered his adultery with her sister, Marguerite. Subsequently Brockhurst fell in love with Dorette, his 16-year-old model. He exhibited Adolescence at the Royal Academy in 1933. In August 1939 Brockhurst and Dorette moved to the United States. Brockhurst and Anaïs counter-sued on the grounds of adultry, and were divorced in 1940. Subsequently he married Dorette; but they separated amicably. He painted society portraits in New York, and ceased printmaking in the 1940s.

To order, to report broken links or to be placed on the email list, please contact Jane Allinson (jane@allinsongallery.com), call (001) 860 429 2322 or fax (001) 860 429 2825. Business hours are 9:A.M. to 5 P.M. Eastern Standard Time.
Please click here to review the USE AND ACCEPTANCE AND PRIVACY POLICIES FOR THE ALLINSON GALLERY, INC. WEBSITE
Thank you for visiting this website.