!-Arthur Briscoe. 1873-1943-->


Arthur John Trevor Briscoe, R.E. 1873-1943.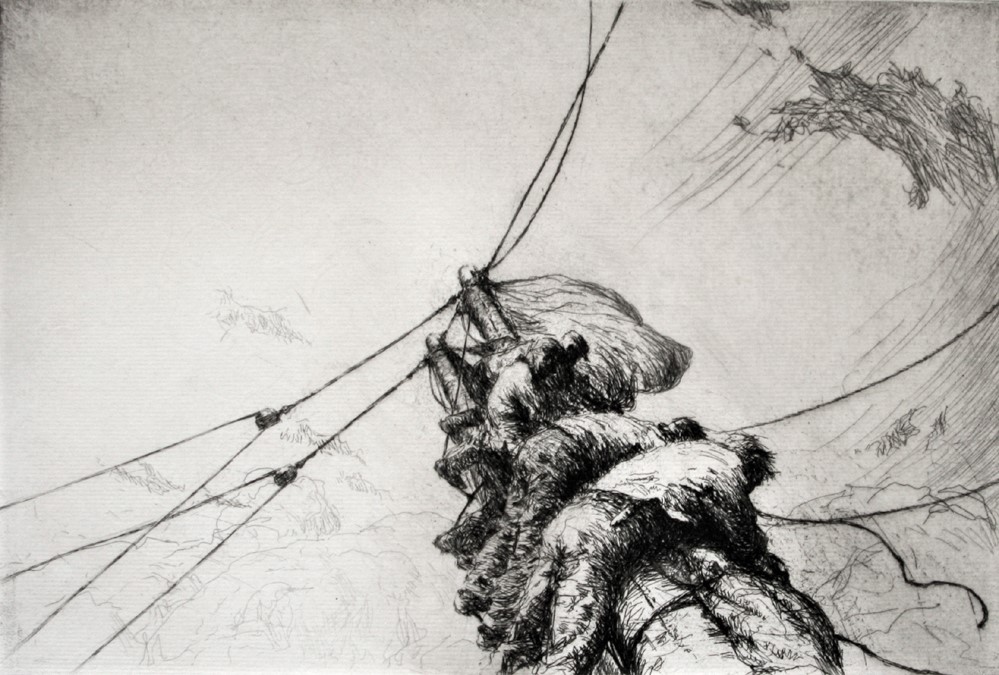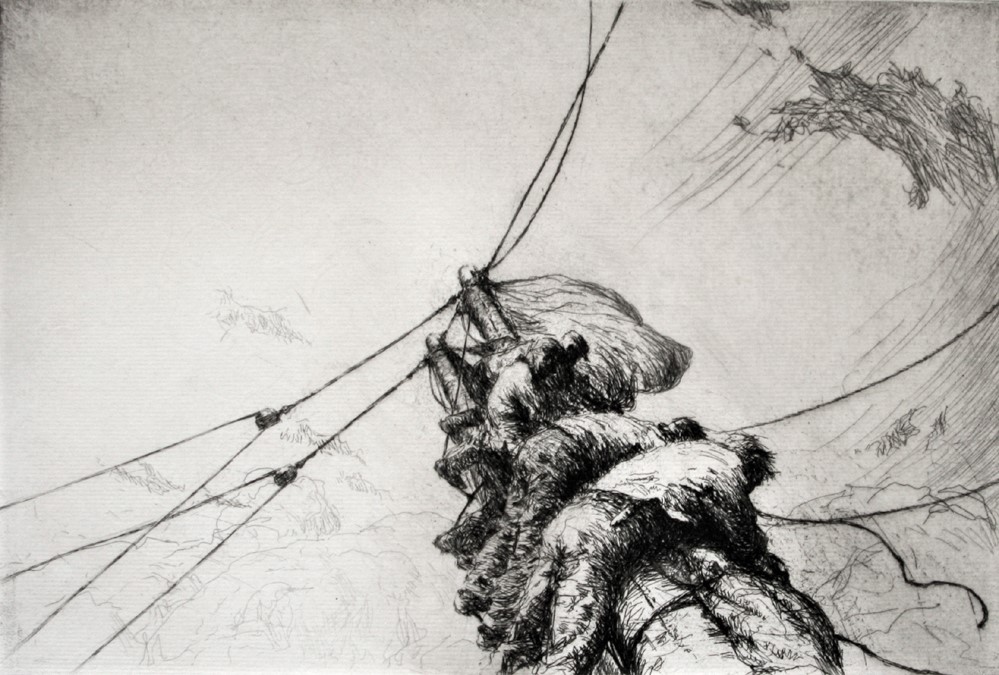 On the Yard, plate 3. 1929. Etching. Laver 139, Hurst 246. 8 7/8 x 13 7/8 (sheet 11 1/2 x 16 1/4). Trial proof. No published edition. An extremely rich impression with plate tone printed on 'antique laid paper countermarked 'DS&Pine 17940 with a Strasbourg lily watermark. Signed and annotated 'trial' in pencil. An exceptional proof of the greatest rarity. $1,500.
Briscoe etched 4 plates of the subject. Hurst writes: These four plates are basically of the same subject, only one really deviating from the predetermined composition. This is No. 3, in which three men wrestle with an upper topsail as it is made fast....Many readers will know that a square sail is secured ('Bent') to a thin rod named the jackstay along the top of the yard. This also provides some hand-hold, although sometimes has grommets seized to it for additional security. Whenthe sail is rolled up for stowing on top of the yard, the hackstay is normally covered -- as in these pictures." (page 214.)


To order, to report broken links or to be placed on the email list, please contact Jane Allinson (jane@allinsongallery.com), call (001) 860 429 2322 or fax (001) 860 429 2825. Business hours are 9:A.M. to 5 P.M. Eastern Standard Time.
Please click here to review the USE AND ACCEPTANCE AND PRIVACY POLICIES FOR THE ALLINSON GALLERY, INC. WEBSITE
Thank you for visiting this website.