!-Arthur Briscoe. 1873-1943-->

.

Arthur John Trevor Briscoe, R.E. 1873-1943.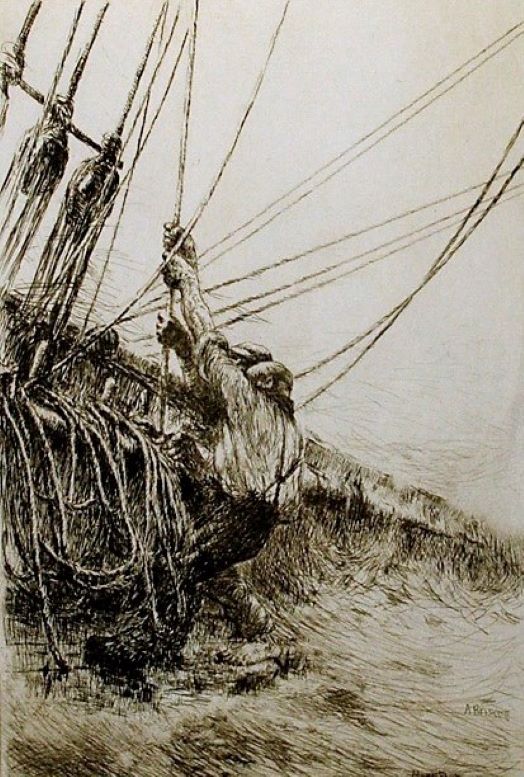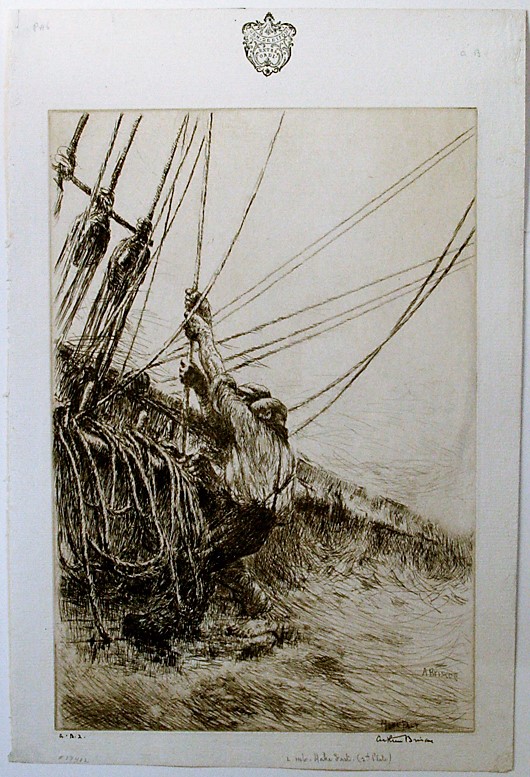 Make Fast, plate 2. 1929. Etching. Laver 146; Hurst 258. 14 3/8 x 9 13/16 (sheet 17 5/8 x 11 3/4). Trial proof 2, before the edition or 75. Illustrated: Print Collector's Quarterly 25 (1938): 300. Printed on ' Gen Dedijon extra ordi.' watermarked cream laid paper. Signed and annotated 'A.B. 2' in ink. It is extemely rare to find early Briscoe proofs. $2,250.
Hurst writes: "...the ship is merely the medium for the hauling men....It is a day with a very big sea runningand the ship is dipping right down at this moment, with all the sensation of a big comber sweeping past. Again, there is water on deck and we find ourselves with a crew which forswears oilskins! It makes no odds. The action is the picture." (pate 222).

To order or to be placed on the email list, please contact Jane Allinson. (jane@allinsongallery.com)or fax (860) 429 2825.