!-Arthur Briscoe. 1873-1943-->

.

Arthur Briscoe, R.E. 1873-1943.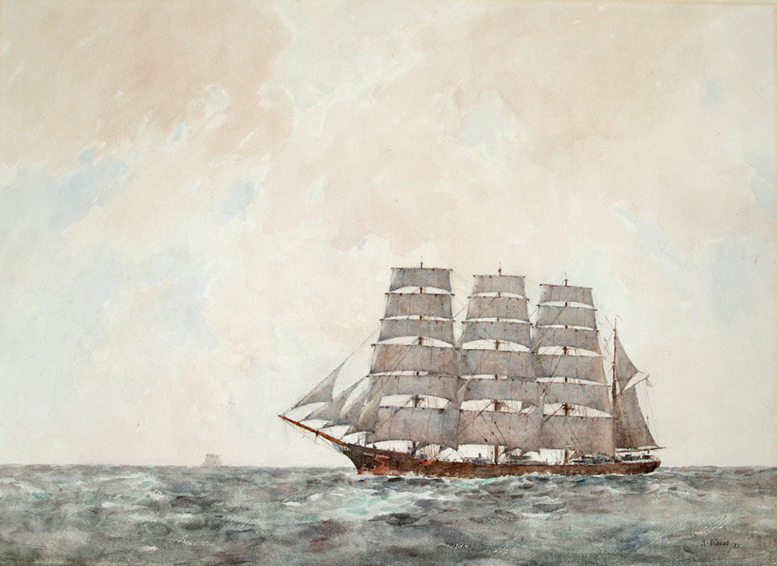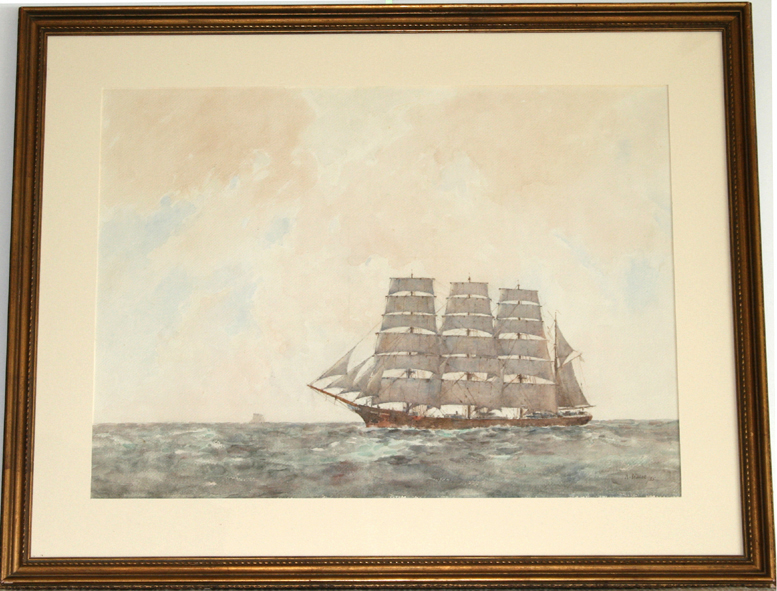 The Archibald Russell. 1935. Pencil and watercolour on watercolour board. 20 7/8 x 28 5/8. Excellent color and condition. Signed and dated in ink, lower right; titled verso. Housed in a gold leaf frame 28 1/2 x 36-inch gold leaf frame. $3,500.
The Archibald Russell was one of the last great tall ships to be built in Britain. In 1905, she was built of steel by Scott Shipbuilding and Engineering Co., Greenock. She was rigged as a four-masted barque carrying royals over double topgallant sails. Her first voyage was in 1906. In December 1923, she was sold to Gustaf Erikson, Mariehamn and put on the Australian wheat trade. In 1941 she was detained by the British government. In March 1948 she was returned to Erikson but didn't go to sea. In 1949 she was scrapped.

To order or to be placed on the email list, please contact Jane Allinson. (jane@allinsongallery.com)or fax (860) 429 2825.