Sir Muirhead Bone. 1876-1953.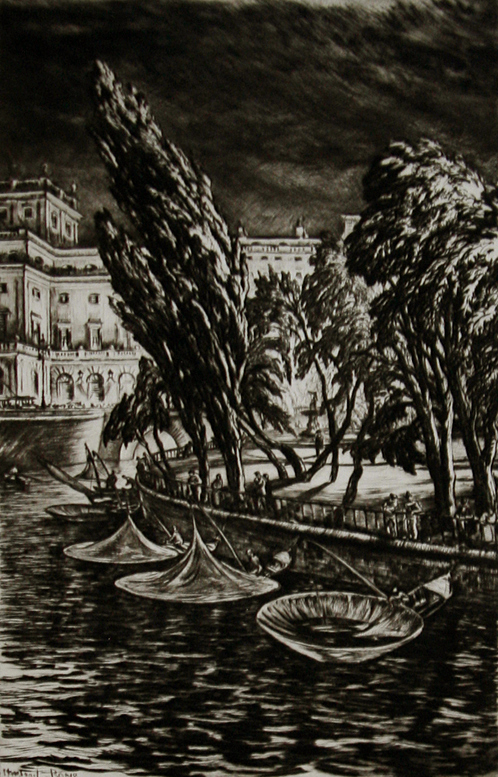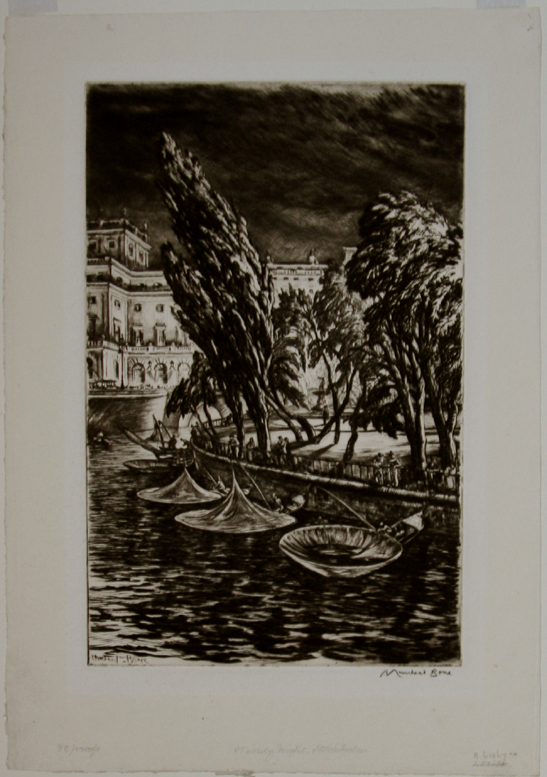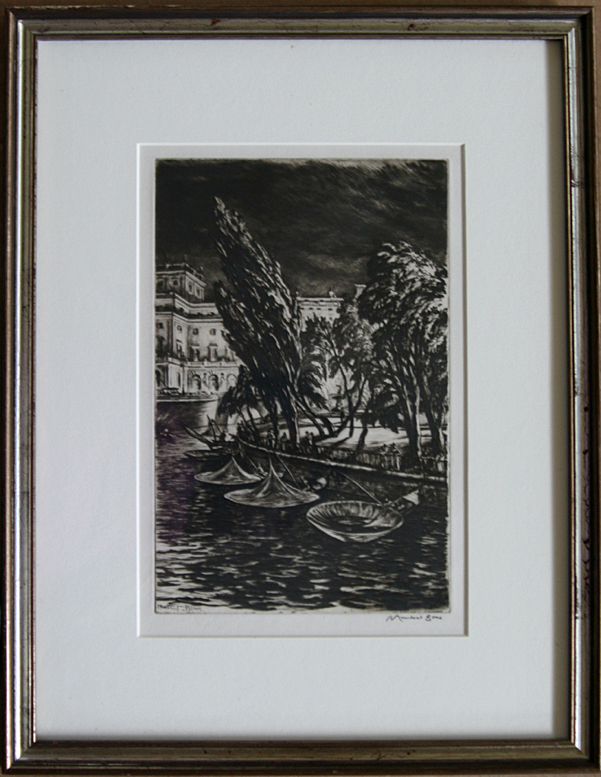 Windy Night, Stockholm. 1935. Drypoint. Dodgson 457.x. 11 7/8 x 7 5/8 (sheet 15 1/2 x 10 7/8). Edition of 80 in this state (total 93 in 10 states). Illustrated: Guichard, British Etchers: 1850-1940. A rich, atmospheric impression with tonal wiping printed on simili-Japon paper. Signed in pencil. $1,750. Housed in a 20 x 15 1/2-inch black and silver leaf frame. $1,850.
In the foreground fishermen raise round nets from the the Norrstrom Waterway. In the background, lights of the Kungliga Operan (The Royal Swedish Opera House) illuminate the stormy sky.

To order, to report broken links or to be placed on the email list, please contact Jane Allinson (jane@allinsongallery.com), call (001) 860 429 2322 or fax (001) 860 429 2825. Business hours are 9:A.M. to 5 P.M. Eastern Standard Time.
Please click here to review the USE AND ACCEPTANCE AND PRIVACY POLICIES FOR THE ALLINSON GALLERY, INC. WEBSITE
Thank you for visiting this website.