Sir Muirhead Bone. 1876-1953.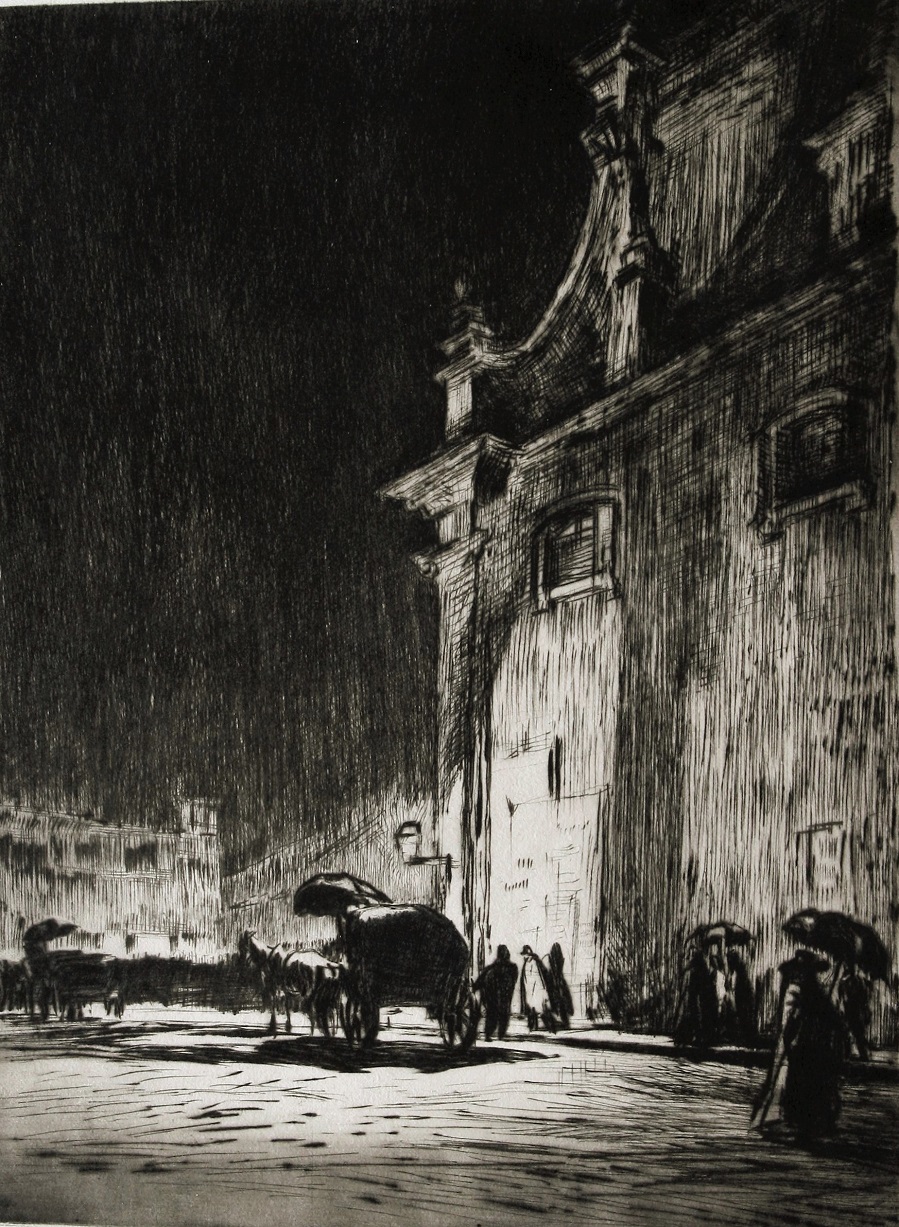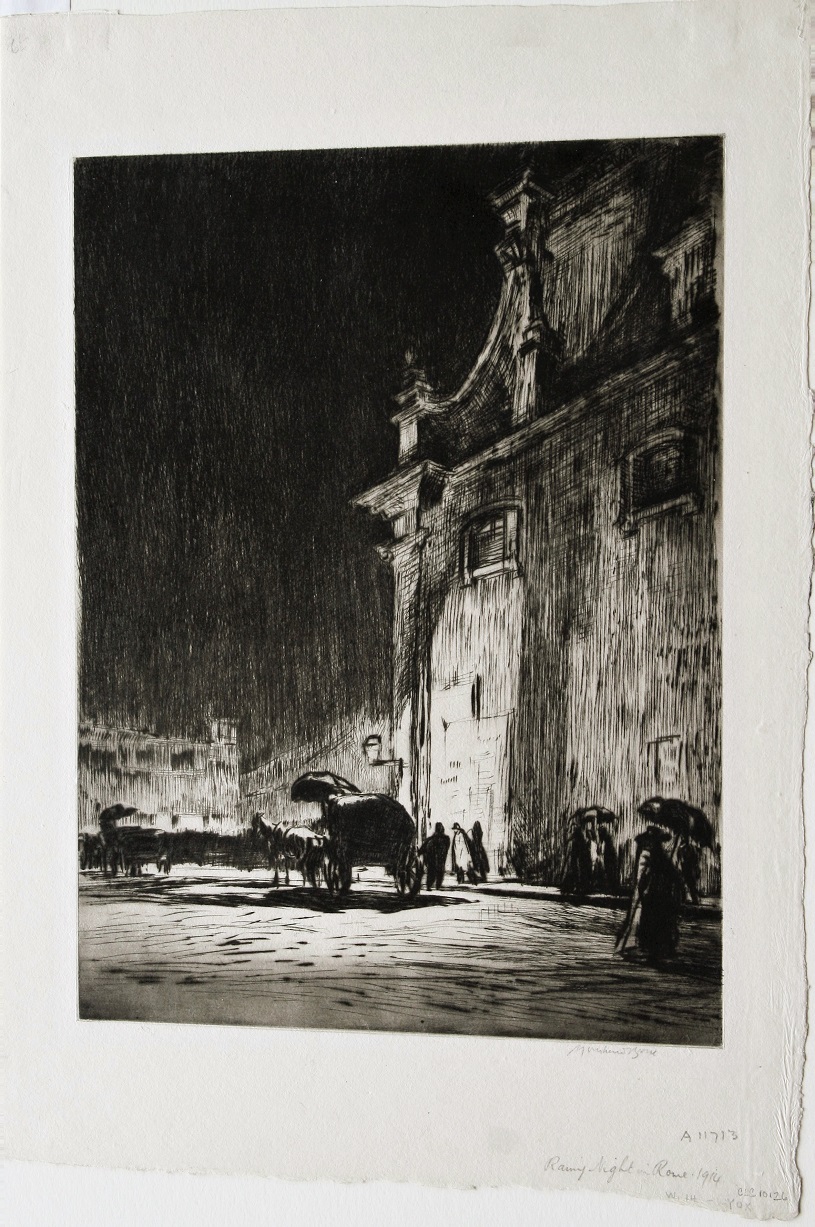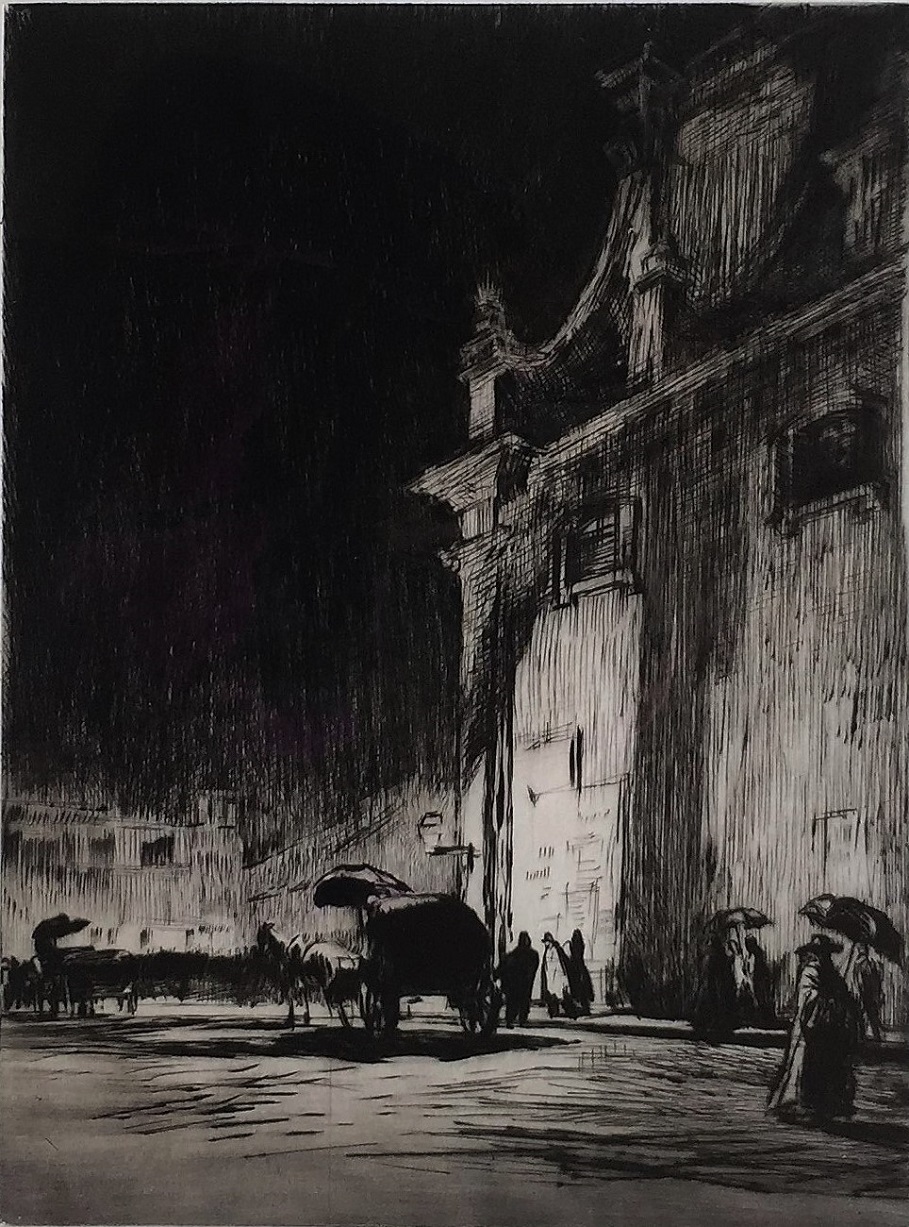 Rainy Night in Rome. 1913. Drypoint. Dodgson 299.x. 12 x 9 (sheet 16 x 11 1/4). Edition 125 in 10 states. A rich impression with burr and tonal wiping. Printed on simili-Japan paper with wide margins. Signed in pencil. $2,000.
This is one of Bone's most dramatic images. The night shadows in the heavy rain are illuminated by the lights ad the intersecion of the via Schiavonia and the via di Ripetta. The buildings along the Tiber are on the left, and the Church of San Rocco is on the right.

To order, to report broken links or to be placed on the email list, please contact Jane Allinson (jane@allinsongallery.com), call (001) 860 429 2322 or fax (001) 860 429 2825. Business hours are 9:A.M. to 5 P.M. Eastern Standard Time.
Please click here to review the USE AND ACCEPTANCE AND PRIVACY POLICIES FOR THE ALLINSON GALLERY, INC. WEBSITE
Thank you for visiting this website.