!-Georges Rouault. 1871-1958-->


Georges Rouault. 1871-1958.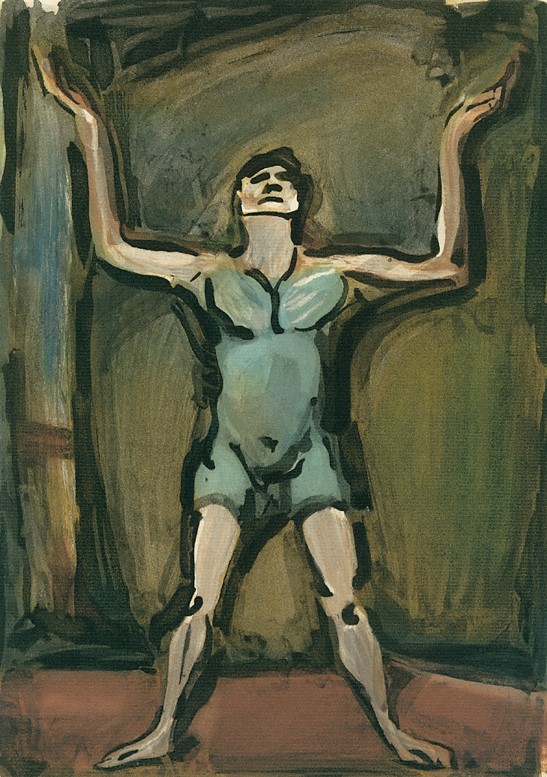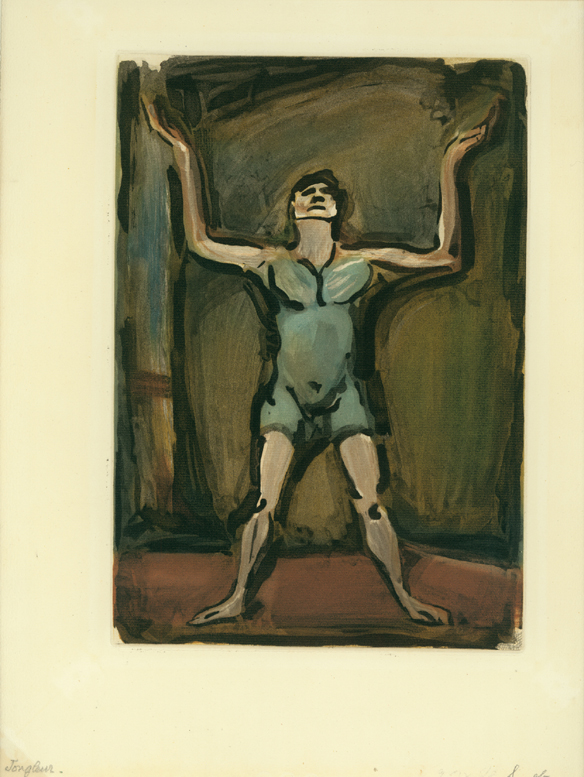 Le Jongleur (The Minstrel). 1930. Etching and aquatint printed in colors. Chapon/Rouault 199 d. 12 1/4 x 8 1/2 (sheet 17 1/4 x 13 1/8). Series: Cirque plate 2. Edition 270. Initialed and dated in the plate, as issued. $1,500.
The clown was a pivotal figure in Rouault's oeuvre. The most important image is Rouault's self-portrait as a clown in Qui ne se grime pas? from the Miserere series, below.
Cirque was originally conceived to accompany texts by André Suarès. The publication was canceled in 1932 after Vollard read the manuscript and decided that Suarès' caricatures would affront his "Clientèle Americaine."

To order, to report broken links or to be placed on the email list, please contact Jane Allinson (jane@allinsongallery.com), call (001) 860 429 2322 or fax (001) 860 429 2825. Business hours are 9:A.M. to 5 P.M. Eastern Standard Time.
Please click here to review the USE AND ACCEPTANCE AND PRIVACY POLICIES FOR THE ALLINSON GALLERY, INC. WEBSITE
Thank you for visiting this website.