!-Jean-Francois Millet. 1814-1875-->


Jean-François Millet. 1814-1875.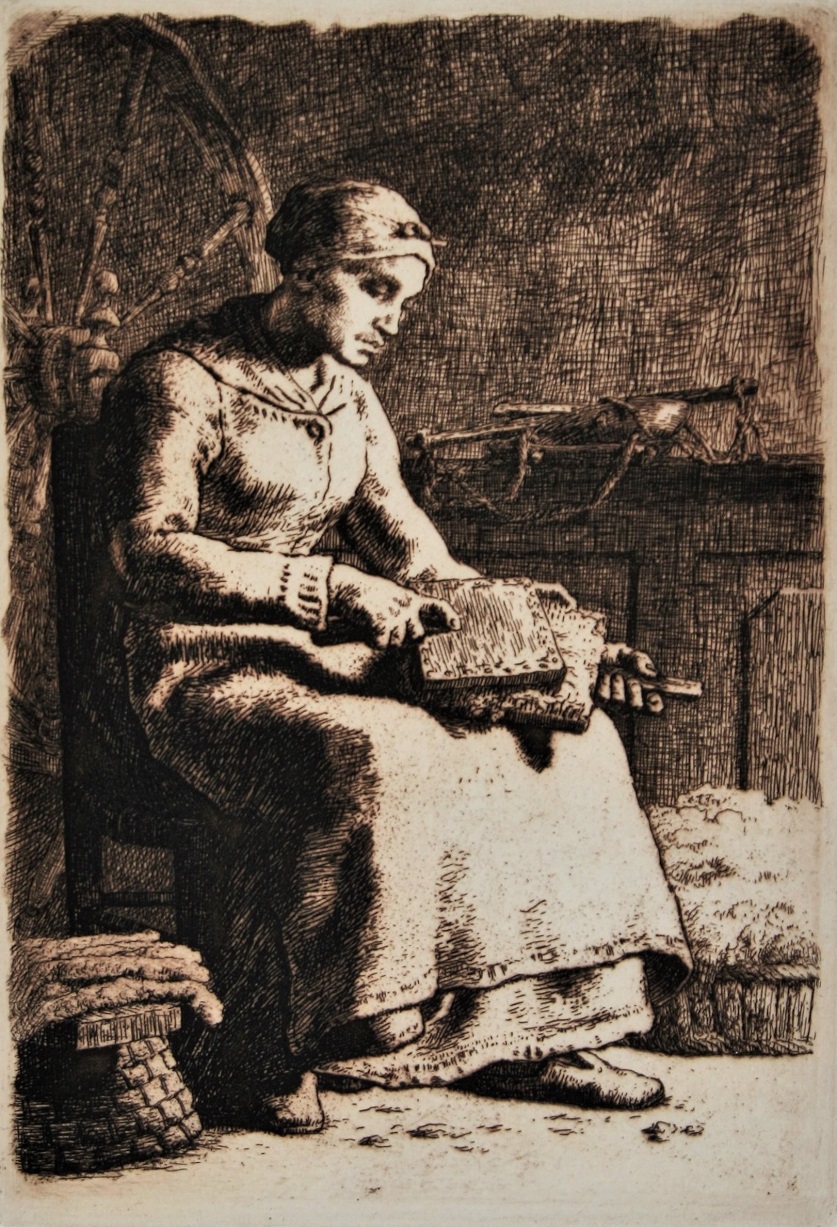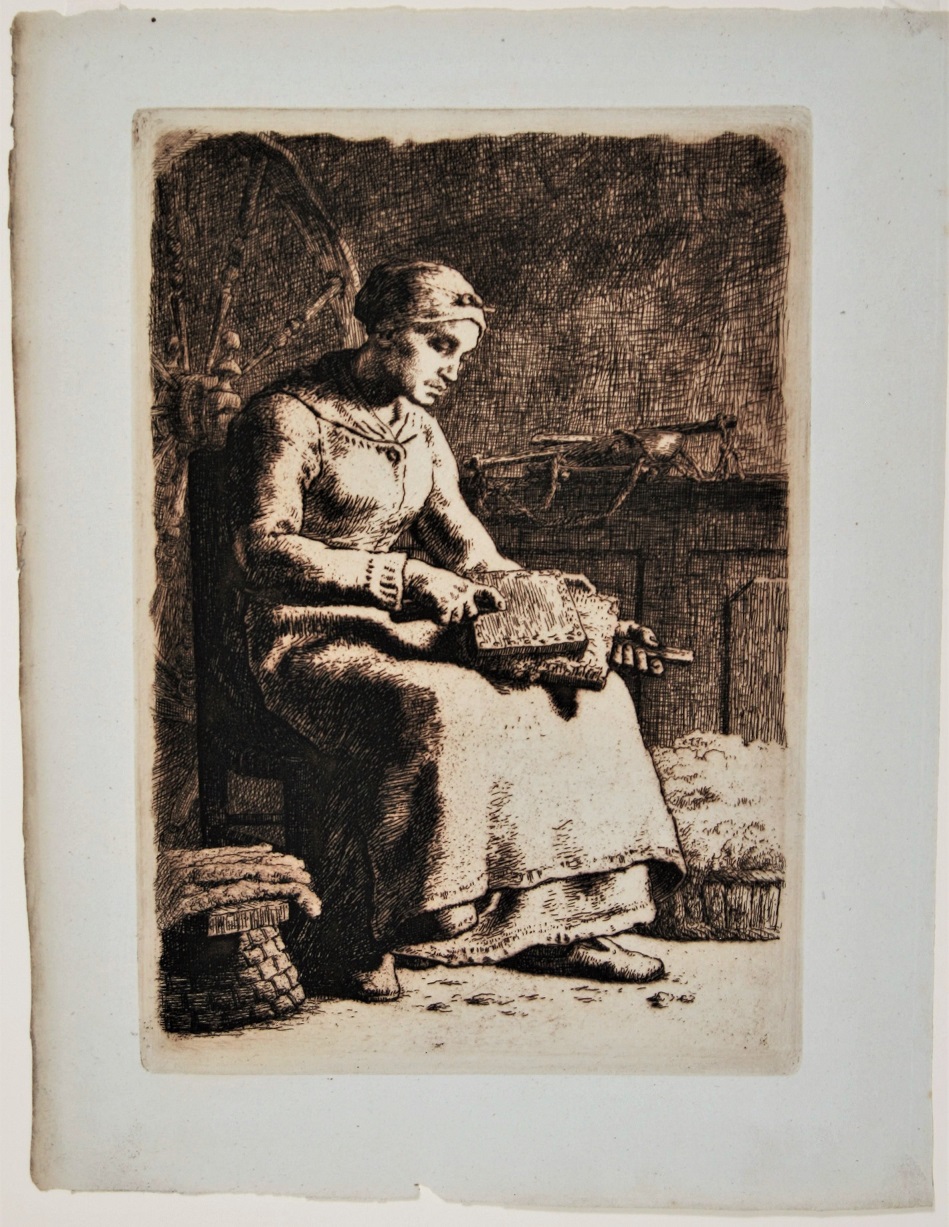 La Cardeuse (Woman Carding Wool). c. 1858. Etching. Delteil, Melot 15. only state. 10 x 7 (sheet 12 3/8 x 9 1/2). Illustrated: Print Collector's Quarterly 25 (1938): 146; Keppel, The Golden Age of Engraving; Leipnik, A History of French Etching. An extremely rich, well-inked impression with plate tone, printed on antique laid papier vedâtre paper. Unsigned. $3,000.

Millet was born into a family of peasant farmers near Cherbourg. He depicted numerous rural scenes based on his childhood memories. Renowned for his Realist subject matter, Jean-Francois Millet was moved by social injustice to paint peasants and agricultural laborers, capturing both the poverty and dignity of rural French life. 'The human side of art is what touches me most,' he once said. Though the artist was considered a socialist revolutionary by much of the establishment, Millet's painting The Winnower (1848), praised by one critic as possessing 'everything it takes to horrify the bourgeois,' sold at the Paris Salon in 1848. In 1849, Millet moved to Barbizon, where he painted many of his most famous works, and, with Théodore Rousseau, Jean-Baptiste Camille Corot, and others, founded the Barbizon School of landscape painters.

To order, to request more information or to be placed on the email list, contact Jane Allinson (jane@allinsongallery.com) or fax (860) 429-2825.