!- Edward Hopper, N.A. 1882-1967->


Edward Hopper, N.A. 1882-1967.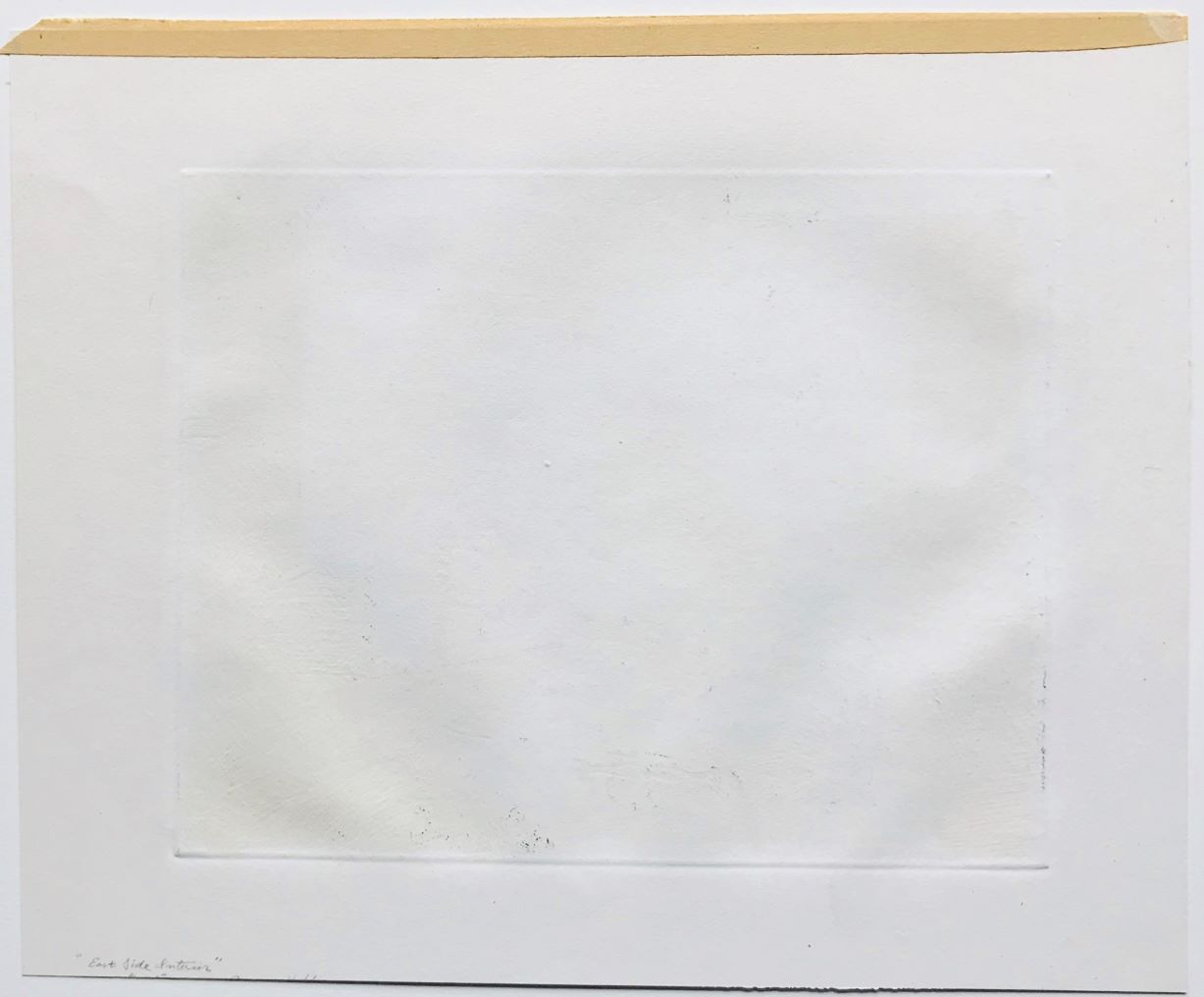 Night Shadows. 1921. Etching. Levin 82. 7 x 8 3/8 (sheet 10 x 13 71/16). Series: Six American Etchings: The New Republic Portfolio, 1924. Edition approximately 500-600. Illustrated: Beall, American Prints in the Library of Congress: 222. A rich impression printed by the master printer, Peter Platt, on Van Gelder wove paper with full margins. Kraushaar Gallery label. Signed in pencil. Housed in a 15 1/2 x 17 x 1-inch champagne gold modernist frame. $45,000

Janet L. Comey wrote, in Edward Hopper: Hours of Darkness:
Many of Edward Hopper's (1882–1967) most admired paintings are night scenes. An enthusiast of both movies and the theater, he adapted the device of highlighting a scene against a dark background, providing the viewer with a sense of sitting in a darkened theater waiting for the drama to unfold. By staging his pictures in darkness, Hopper was able to illuminate the most important features while obscuring extraneous detail. The settings in Night Windows, Room in New York, Nighthawks, and other night compositions enhance the emotional content of the works — adding poignancy and suggestions of danger or uneasiness.
The Nyack, New York, born Hopper trained as an illustrator before transferring to the New York School of Art, where he studied under Ashcan School painter Robert Henri (1869–1929). Near the beginning of his career, he revealed an interest in night scenes. On his first trip to Europe in 1906–07, he was fascinated by Rembrandt's Night Watch (1642) in the Rijksmuseum in Amsterdam; writing to his mother that the painting was "the most wonderful thing of [Rembrandt's] I have seen, it's past belief in its reality — it almost amounts to deception." In several early paintings, Hopper depicted rooms and figures in moonlight. Thereafter, he showed scenes illuminated by artificial light.
Painting darkness is technically demanding, and Hopper was constantly studying the effects of night light. Emerging from a Cape Cod restaurant one evening, he remarked upon observing some foliage lit by the restaurant window, "Do you notice how artificial trees look at night? Trees look like theater at night."
In the 1910s Hopper turned to etching and achieved his first success. His prints were purchased by collectors, earned critical acclaim, and won prizes in exhibitions. Striving for strong dark-light contrasts, he used the whitest paper he could buy locally and sent to London for intense black ink not found in the United States. Prints such as Night on the El Train, Evening Wind, Night in the Park, and particularly Night Shadows, were among his most sought-after etchings. Both the deep darkness and the unusual viewpoint create dramatic tension in Night Shadows. A solitary figure in an unidentified city walks toward the shadow of an unseen lamp post. The possible danger lurking in the darkness, the barrier-like shadow across his path, and the isolation of the figure lend an ominous air to the image.
Janet L. Comey' is a curatorial research associate in the department of Art of the Americas, Museum of Fine Art, Boston
1. Brian O'Doherty, "Portrait: Edward Hopper," Art in America 6 (1964): 80.


To order, to report broken links or to be placed on the email list, please contact Jane Allinson (jane@allinsongallery.com), call (001) 860 429 2322 or fax (001) 860 429 2825. Business hours are 9:A.M. to 5 P.M. Eastern Standard Time.
Please click here to review the
Thank you for visiting this website.