!-Kerr Eby. 1890-1946-->


Kerr Eby. 1890-1946.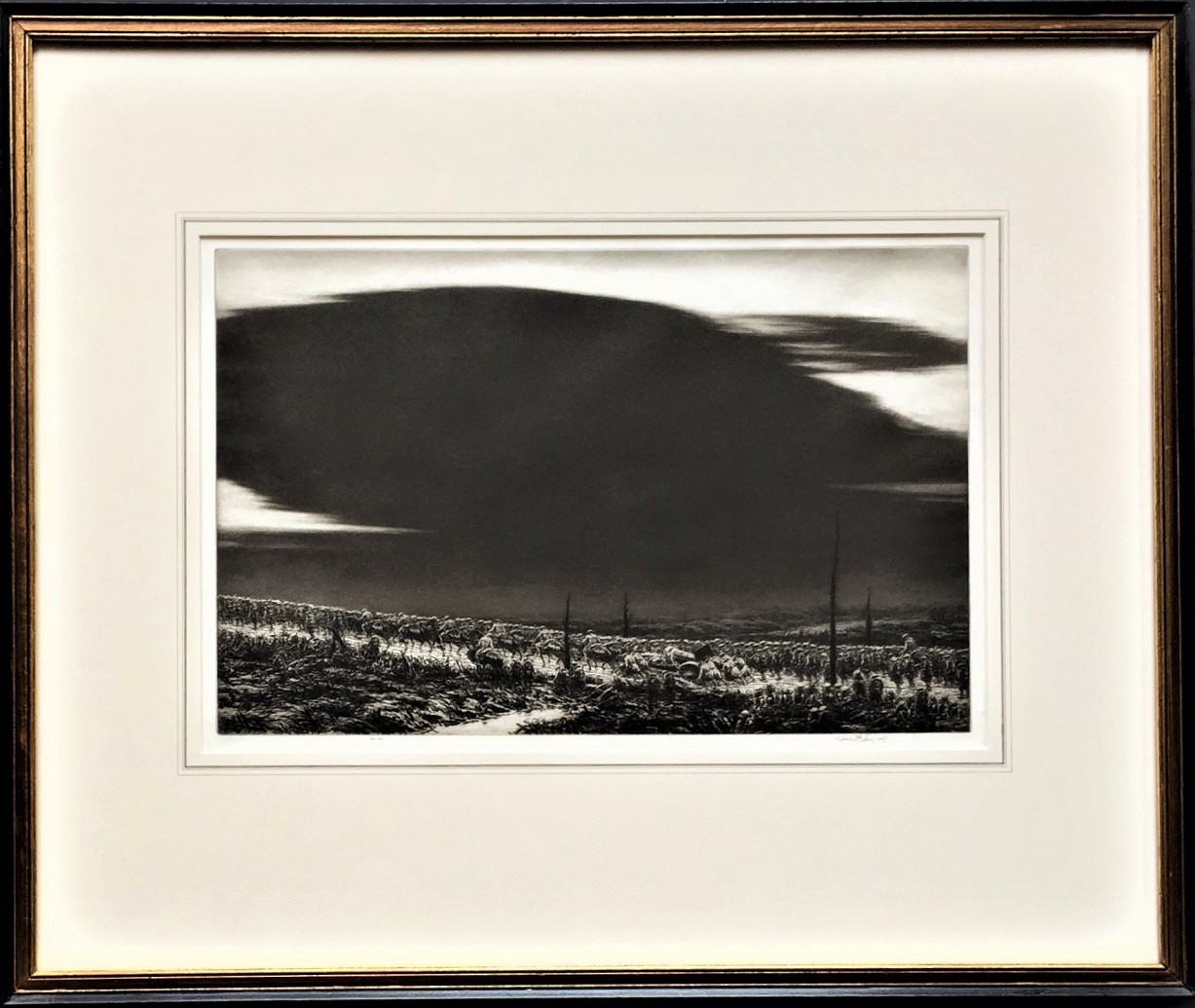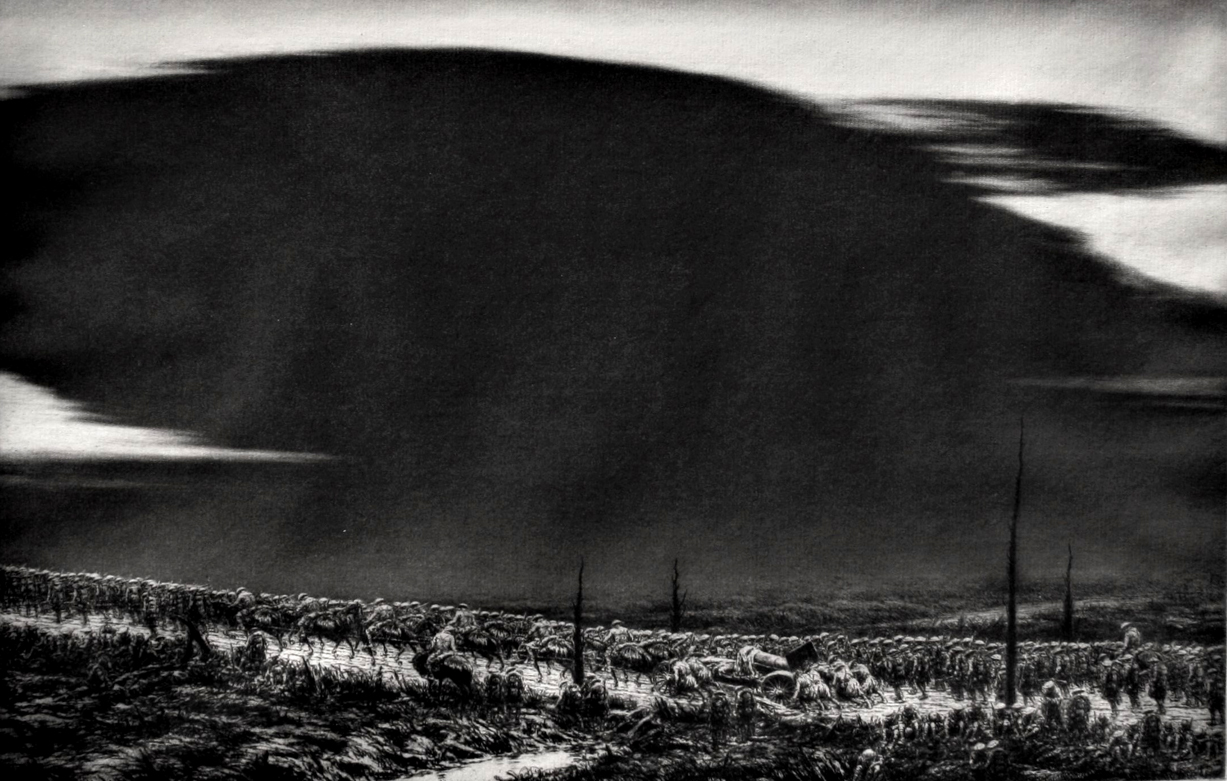 September 13, 1918. St. Mihiel [The Great Black Cloud]. 1934. Etching, aquatint and sandpaper ground. Giardina 182.iv. 10 3/8 x 16 (sheet 13 1/8 x 18 1/4). Edition 100. Illustrated: Prints vol. VI, no. 2, 1935, page 85; Print Collector's Quarterly 26 (1939): 82; Fine Prints of the Year, 1935; Eby. War. Provenance: Frederick Keppel & Co. A rich, beautifully wiped impression on cream-colored wove paper. Signed and annotated 'imp' and 'Edition 100' in pencil, indicating a proof printed by the artist. Housed in an archival French mat and a 21 x 25-inch black and gold classical wood frame. This is Eby's most famous etching. Price upon application.
The image is based upon his World War I experiences in France. The image depicts an army marching up an incline beneath a menacing dark sky. The soldiers proceed on foot and on horseback past muddy trenches while pushing large artillery. It is an important and rare depiction of the first independent American operation of World War I in which the American Expeditionary Force under the command of General John J. Pershing (American, 1860-1948) attacked the German forces at the Saint-Mihiel salient in Northeastern France. The fighting took place from September 12-16, 1918 with the Americans successfully taking the ground under what the Germans called the cloud of blood.


To order, to report broken links or to be placed on the email list, please contact Jane Allinson (jane@allinsongallery.com), call (001) 860 429 2322 or fax (001) 860 429 2825. Business hours are 9:A.M. to 5 P.M. Eastern Standard Time.
Please click here to review the USE AND ACCEPTANCE AND PRIVACY POLICIES FOR THE ALLINSON GALLERY, INC. WEBSITE
Thank you for visiting this website.