!-Fernando Amorsolo y Cueto. 1892-1972-->


Fernando Amorsolo y Cueto. 1892-1972.
Lavendera. 1936. Oil on panel. 15 1/2 x 12 1/2 (replacement gold leaf frame 21 x 18). Professionally restored 2-inch vertical crack, lower center. Signed 'F Amorsolo' and dated, lower right. This painting comes with a certificate of authenticity from Sylvia Amorsolo-Lazo, the artist's daughter and studio assistant. Illustrated: Maestro Fernando C. Amorsolo Recollections of the Amorsolo Family, page 139. Price upon request.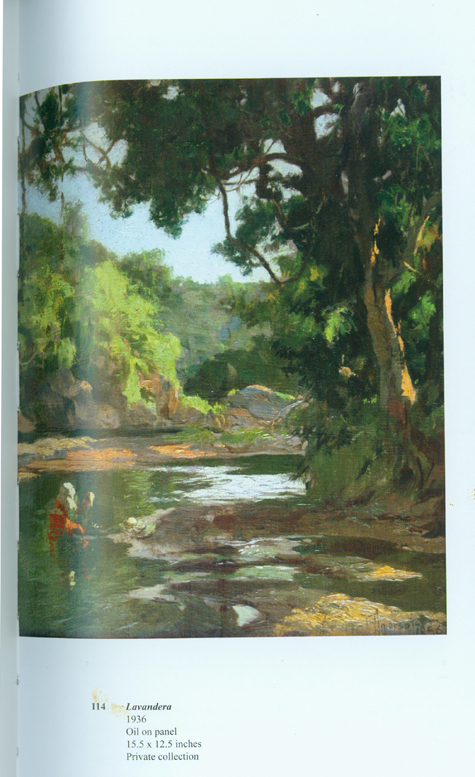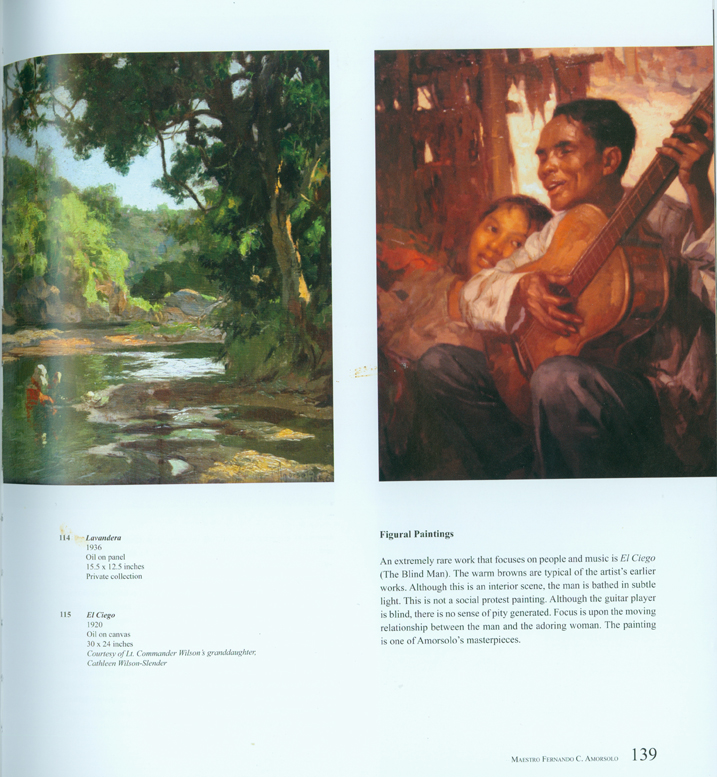 A woman wearing a red skirt and sash, and a white blouse and head covering, holds up the clothes she is washing with her left hand. According to Sylvia Amorsolo-Lazo, "This scene could be in one of the streams in Marilao, or Sta. Maria, or Bocaue in Bulacan Province as these are the places he frequented spending time working on the spot. Marilao is the place where he saw and courted my mother. The tree at the back that has the color like of bamboo plants could be just wild bushes with the bright light of the sun striking it. One could a portion of this plant in between the rocks. The tree at the right side is definitely not a mango tree. With the vines hanging from it, it could be that of a balete tree. "

To order, please e-mail Jane Allinson.